Vienna Will Host Pathologist and Muscle Researcher Congresses
The City of Vienna has successfully brought two high-ranking medical congresses to Vienna. The 28th International Congress of the World Muscle Society will be in Vienna from September 23 to 29, 2024, and the European Society of Pathology will be meeting in Vienna from September 6 to 10, 2025.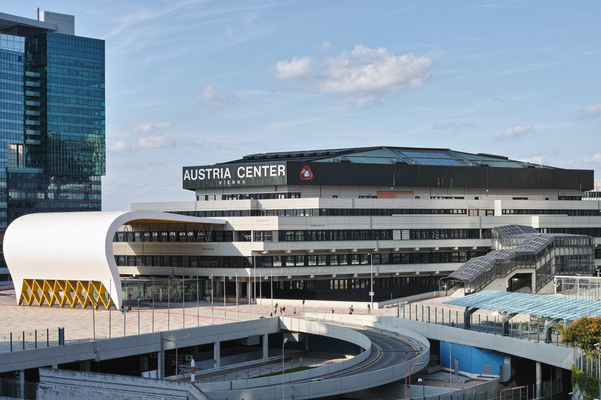 The Austria Center Vienna will host two high-ranking medical congresses in 2024 and 2025. / Picture: © Wikimedia Commons / Robert F. Tobler / CC BY-SA 4.0 (https://creativecommons.org/licenses/by-sa/4.0)
Thanks to the support of the Vienna Convention Bureau (VCB) at WienTourismus, the International Muscle Research Congress 2024 and the European Congress of Pathologists 2025 has been won for Vienna.
Together with the national professional societies and the Austria Center Vienna, the Vienna Convention Bureau (VCB) of WienTourismus was able to bring two high-ranking medical congresses to Vienna at once. …