Wien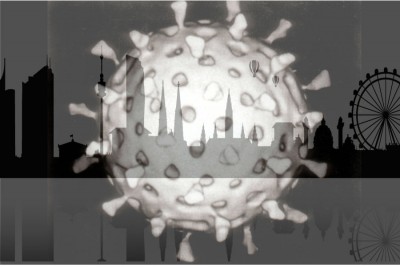 The coronavirus disease 2019 (COVID-19) has also hit the metropolis of Vienna hard and the number of infected cases and unfortunately also deaths is constantly increasing. It must also be assumed that an unknown number of people who do not suspect this has already been infected. Medical science does not yet know the virus exactly. What is known so far is that in 80 percent of the cases the infection is mild. The mortality rate is currently three per cent, compared with just under one per cent for influenza. What is the Vienna Pandemic Plan? What is the situation in Vienna and what can be done individually? Questions and answers on the novel coronavirus (2019-nCoV) below.
July 20, 2020
If you suspect that you are infected with the coronavirus, you should not go directly to a surgery or outpatient clinic. If an infection is suspected, those affected should clarify the further procedure via the Austrian health number 1450.
February 27, 2020
The coronavirus was a topic of discussion in the National Council today. The aim of all measures is to contain the virus and prevent its spread. Health and Interior Ministers strongly opposed scare-mongering and called for joint efforts to meet the challenge.
February 27, 2020
The 72-year-old who tested positive for the coronavirus today has already been in hospital for ten days. This was announced by the Health City Councillor at a press conference early this afternoon. In another case, he said, there is a very high suspicion of infection.
February 27, 2020
In Vienna there is a first confirmed case of infection with the novel coronavirus. The victim is a 72-year-old man. At noon it became known that the patient who tested positive today has already been in hospital for ten days. For safety reasons, three departments in the hospital have been closed. In another case there was a very high suspicion of infection.
February 27, 2020 · Updated: February 27, 2020; 14:45