Vienna Startup Package
Vienna's start-ups generated an added value of 3.9 billion euros in 2021, making it the most popular place in Austria for start-ups. Read more about the start-up environment in Vienna and what it has done for the Austrian economy.
February 9, 2022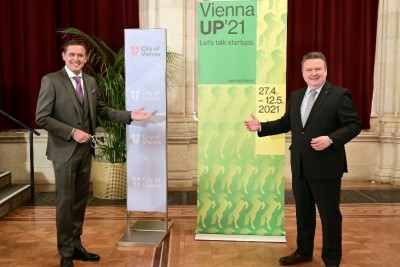 The Viennese startup event ViennaUP'21, which took place from April 27 to May 12 in a virtual format, can be viewed as a success. The reasons behind its success, the highlights of the event as well as what remains can be found out here!
May 14, 2021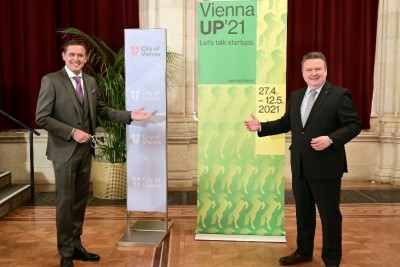 The startup event "ViennaUP21" will take place from April 27 to May 12 in a purely digital format. Within the umbrella of ViennaUP21, 40 program partners will be hosting 100 events for interested people, institutions and organization from more than 45 countries. Registration is free.
April 23, 2021
Central Europe's largest startup event "ViennaUP'21" will once again take place in the spring of 2021 in Vienna. The event offers a variety of different programs and business-to-business networking opportunities. Many other events, such as the "Fintech Week" and the "Creative Days Vienna" will be part of ViennaUP'21.
March 18, 2021
The Vienna Business Agency has received more applications for the Vienna Startup Package in 2020 than ever before. Out of 321 applications, the Agency has selected 16 winners from nine different countries, which will be able to take advantage of a package that includes coaching sessions, consulting and networking opportunities.
January 13, 2021