Vienna Philharmonic Orchestra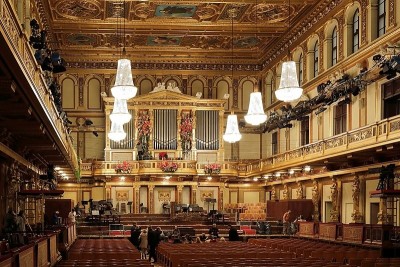 This year's New Year's Concert by the Vienna Philharmonic Orchestra will take place without audience. Due to current Covid-19 measures and the ongoing third lockdown in Austria, the organizers have come up with a solution that will make it possible to at least pay tribute to the orchestra by generating and streaming applause from the listeners at home to the Golden Hall in Vienna.
December 28, 2020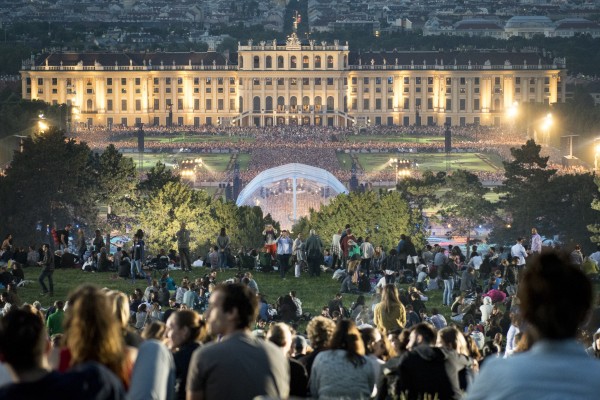 The Vienna Philharmonic Summer Night Concert at 6 PM on September 18, 2020 will only satisfy 1,250 guests due to strict Covid-19 regulations. Nevertheless, a ticket raffle will allow lucky members of the public to experience the concert.
September 8, 2020
Federal President Alexander Van der Bellen invited his German counterpart Frank-Walter Steinmeier accompanied by Elke Büdenbender to a festival and working visit in Salzburg. Both presidents agreed on the fact that artists are in a very difficult situation at the moment and need to be supported.
August 24, 2020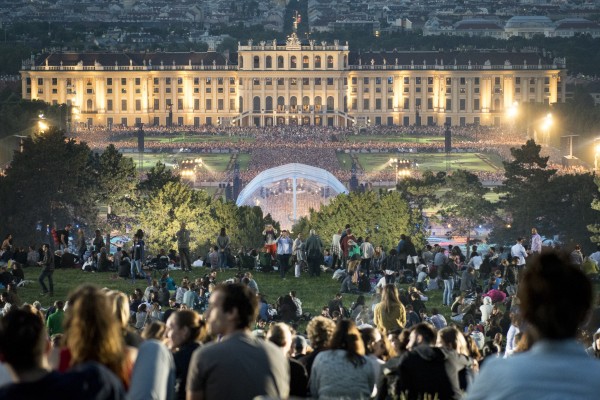 Daniel Froschauer, a member of the board of directors of the Vienna Philharmonic Orchestra and classical violinist tells in a talk with APA how the orchestra dealt with the Coronavirus crisis. Strict restrictions were introduced however many concerts had to be and still will be cancelled.
August 24, 2020
An exhibition in the Jewish Museum Vienna to mark the 100th anniversary of the birth of the star conductor and composer Leonard Bernstein focuses on the New Yorker's relationship with the music city of Vienna, looks at the great artist's Jewish roots, and also pays homage to his political activities.
December 14, 2018
On 1 July 2018, Austria will take over the Presidency of the Council of the European Union from Bulgaria. During its Presidency of the Council of the European Union (1 July to 31 December 2018), guided by the motto "A Europe that protects", Austria will focus on three key areas: security and the fight against illegal migration, retaining competitiveness through digitalisation, and stability in the neighbouring regions (particularly the accession of the Western Balkans to the EU).
April 25, 2018
At the Summer Night Concert on 26 May the Vienna Philharmonic Orchestra plays open-air in Schönbrunn Palace park and to the familiar high standard. What is unusual is that they play this concert, held each year since 2004, with free admission: it is a way for the famous ensemble to give around 100,000 visitors and the global TV audience a special experience.
April 27, 2016