Vienna Philharmonic Summer Night Concert with Ticket Raffle
The Vienna Philharmonic Summer Night Concert at 6 PM on September 18, 2020 will only satisfy 1,250 guests due to strict Covid-19 regulations. Nevertheless, a ticket raffle will allow lucky members of the public to experience the concert.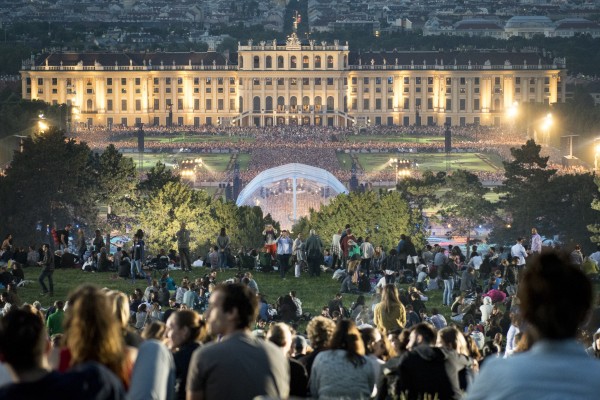 This year's Summer Night Concert will look a little different than the events in the recent years. / Picture: © Wikimedia Commons / leonhard.konitsch [CC BY 2.0 (https://creativecommons.org/licenses/by/2.0)]
Due to Covid-19 regulations in place, the Vienna Philharmonic Summer Night Concert in Schönbrunn will be more exclusive and significantly smaller than in the last years.
Instead of 100,000 guests, the concert will be offering classical music of the highest level to 1,250 invited people.
Austria's government would have made up quite a few of these 1,250 guests but decided to give up many of theirs which results in more than 100 tickets being raffled off among the interested public.
This gives culture-loving people the chance to not miss out on arguably one of the best yearly concerts in Vienna.
To sign up, one must first register with one's personal data on the Philharmonic's website since tickets are personalized.
The personalization of tickets for cultural events is nothing new due to the current Covid-19 restrictions and prevention of spreading the virus.
The actual draw for the tickets will then take place on Monday (September 14) at 1 p.m. on the homepage of the Summer Night Concert.
More information can be found here.