Traffic Light System
The Belgian Foreign Ministry now warns of travel to all nine federal states of Austria. Carinthia and Styria complete the list of the federal states that are depicted in red, which is the highest Covid-19 warning level. Travellers from these areas need to self-quarantine for at least ten days.
October 29, 2020
After rising infection rates in Austria, the EU has issued the highest warning stage and switched the traffic light to red. Although there are no binding regulations or recommendations in connection with the traffic light, a decrease in travel is to be expected.
October 19, 2020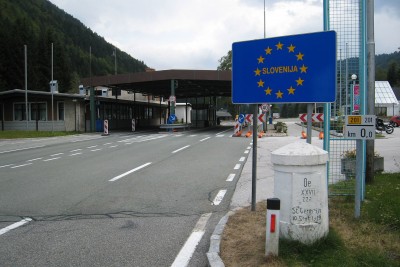 The EU member states have agreed on a common system to coordinate travel restrictions with regard to Covid-19. Similar to the current Austrian system, the colors of a traffic light will indicate the risk of the particular areas within the EU borders.
October 13, 2020
The Mayor of Linz announced that the city will not introduce any further regulations concerning the Coronavirus even though the city is now marked with the color yellow at the traffic light system. Present regulations will stay.
September 4, 2020
Minister Anschober announced that with the start of schools and the colder weather the fourth phase of the Corona pandemic is starting, which will last until a vaccine is found. Therefore, the next months will be very challenging also because of increase in influenza cases.
September 1, 2020
Today, Chancellor Kurz was holding a State of the Union Address and talked about the Coronavirus, special vacation for parents and a "pact against isolation". According to him, the next summer will be normal again. However, the time until then will be challenging.
August 28, 2020
Minister Faßmann presented a COVID-19 orientated traffic light system for universities to provide them with recommendations on how to react on rising Coronavirus cases. It is comparable to the system which will be implemented in schools.
August 20, 2020
Minister Faßmann presented the new concept for schools as they will reopen soon. The "traffic light system" will be introduced to provide a guide for schools on how to react on rising COVID-19 cases. The range goes from green with classroom teaching to red with distance learning.
August 17, 2020