Omar Al-Rawi
At the invitation of the Austrian Commission for UNESCO, the celebrations of this year's double World Heritage anniversary took place. The motto of the event was "50 years of World Heritage - 30 years of ratification by the Republic of Austria" and took place in the historic Kursaal of the town of Baden near Vienna, itself part of the transnational World Heritage site "Great Spa Towns of Europe".
October 24, 2022
Ambassador of Qatar to Vienna Salmeen Al-Mansouri and Mayor of Vienna Michael Ludwig express mutual interest in further cooperation between Qatar and Vienna with the full support of the Secretary-General of the AACC Mouddar Khouja.
July 6, 2021
The Austro-Arab Chamber of Commerce (AACC) under Secretary General Eng. Mouddar Khouja reports on various activities and means to strengthen mutual cooperation between Austria and the Arab countries UAE United Arab Emirates, Egypt and Qatar.
April 25, 2021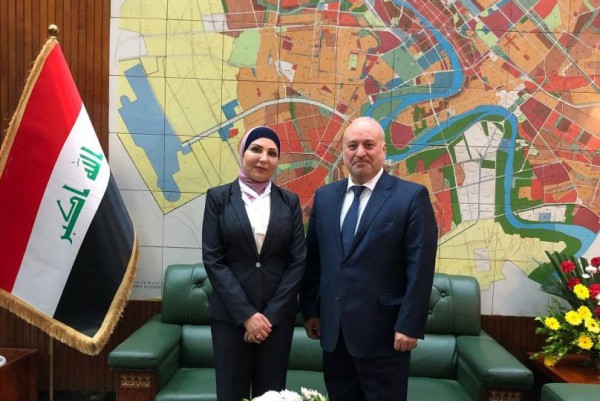 Representatives of the AACC visited Baghdad to further develop the foundation for Iraq-Austria business relations. Visits and contacts with, among others, the Mayor of Baghdad, the Ministry of Electricity, the Governor of the Central Bank and the Federation of Iraqi Chambers of Commerce were on the agenda.
May 20, 2019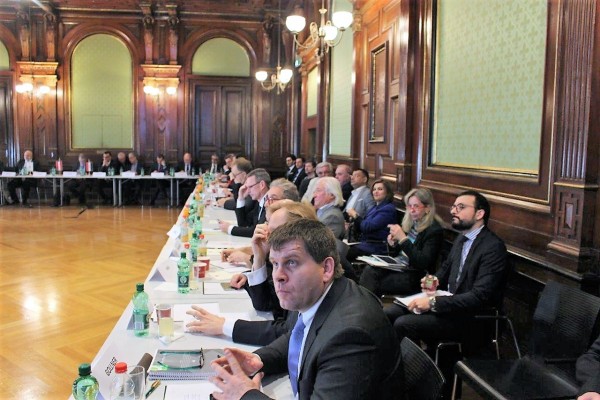 More than 70 experts from Iraq, Austria and the relevant international community met in Vienna at the invitation of the Austro-Arab Chamber of Commerce to discuss the reconstruction of the devastated northern Iraqi city of Mosul and find solutions. Here is the report of the Expert's Round Table on the Reconstruction of the City of Mosul.
March 14, 2019
The 10th Arab-Austrian Economic Forum & Exhibition took place in Vienna yesterday, organized by the AACC Austro-Arab Chamber of Commerce in cooperation with the City of Vienna and the Regional Center for Renewable Energy and Energy Efficiency (RECREEE). Under the general theme "Energy Transition - Urban Technology and Sustainable Cities", New Opportunities for International Cooperation and Partnerships, representatives from EU institutions, international organizations, funds, European and international financial institutions as well as ministers and high-ranking personalities from the Arab economy met representatives of the local economy, politics and business community. Participants included Nabil R. Kuzbari, Richard Schenz, Michael Ludwig, Omar Al-Rawi, Mahdi Allak, Johannes Peterlik, Samir Koubaa, Michael Esterl and Li Yong.
October 2, 2018