Nuclear Weapons
The provocation on the part of North Korean dictator Kim Jong Un, which has been going on for years, is becoming more and more intense. In recent weeks alone, a large number of missiles have been fired at both the east and west coasts. The International Atomic Energy Agency fears that North Korea's nuclear program is moving forward.
November 20, 2022
Many issues were discussed at the 66th General Conference of the IAEA, held in Vienna. The theme of "Global Cooperation in the Nuclear Field" focused not only on nuclear security, the future of nuclear technologies, and the role of the IAEA but also on global nuclear security issues, such as Iran's and North Korea's nuclear programs as well as recent Russian nuclear threats.
October 1, 2022
The Find out more about this week's developments. Diplomacy is working at full speed and is already preparing exciting glimpses of the fall. The IAEA is holding its 66th General Conference and there are new economic developments in Austria. Read about the latest developments in diplomacy in Vienna and Austria.
September 29, 2022
The 66th IAEA General Conference is taking place at the Agency's headquarters in Vienna, Austria, from 26-30 September. Representatives from the IAEA's 175 Member States are convening at the conference in Vienna. Under the theme "Global Cooperation in the Nuclear Field," the focus is not only on nuclear security and the role of the IAEA but also on Iran's buildup of highly enriched uranium stockpiles as well as the Russian invasion of Ukraine and the accompanying nuclear threats from Russia.
September 26, 2022
On the International Day for the Total Elimination of Nuclear Weapons, the United Nations draws attention to the important issue of nuclear disarmament. The day, which has been celebrated since 2014, is intended to raise awareness of the enormous international stockpiles of nuclear weapons and to make member states aware of the importance of joint disarmament.
September 26, 2022
Austrian Foreign Minister Alexander Schallenberg has once again called on the major international powers to reduce their stockpiles of nuclear weapons. The occasion was the anniversary of the nuclear weapons dropped on Hiroshima and Nagasaki.
August 5, 2022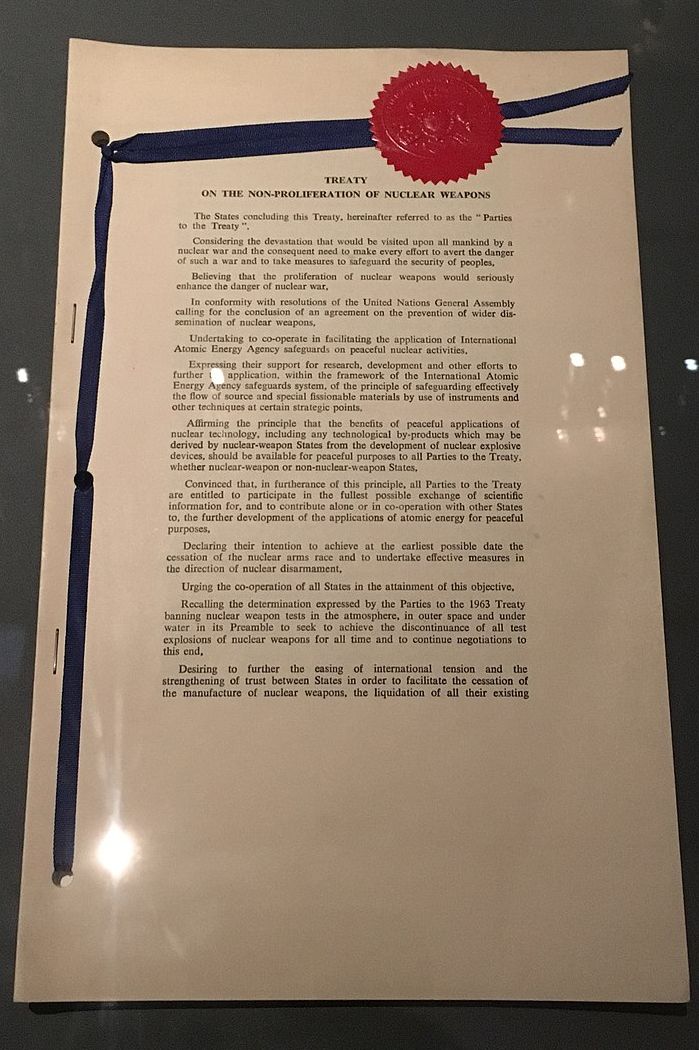 The UN Nuclear Non-Proliferation Treaty tenth review conference is held in New York after a two-year delay caused by the CoV pandemic. Even before Russia's war of aggression against Ukraine, nuclear disarmament had stalled. Now, reducing the nearly 13,000 nuclear weapons worldwide is becoming even more difficult.
August 1, 2022
The Treaty on the Prohibition of Nuclear Weapons wants to ban the possession of Nuclear Weapons in the world. Member states of the treaty met today in Vienna for the first time to convene about further developments.
June 21, 2022