Libya Embassy in Vienna
The Austro-Arab Chamber of Commerce (AACC), in harmonious collaboration with the Vienna School of International Studies or Diplomatic Academy of Vienna, successfully conducted the "Ambassadors' Meeting".
September 17, 2023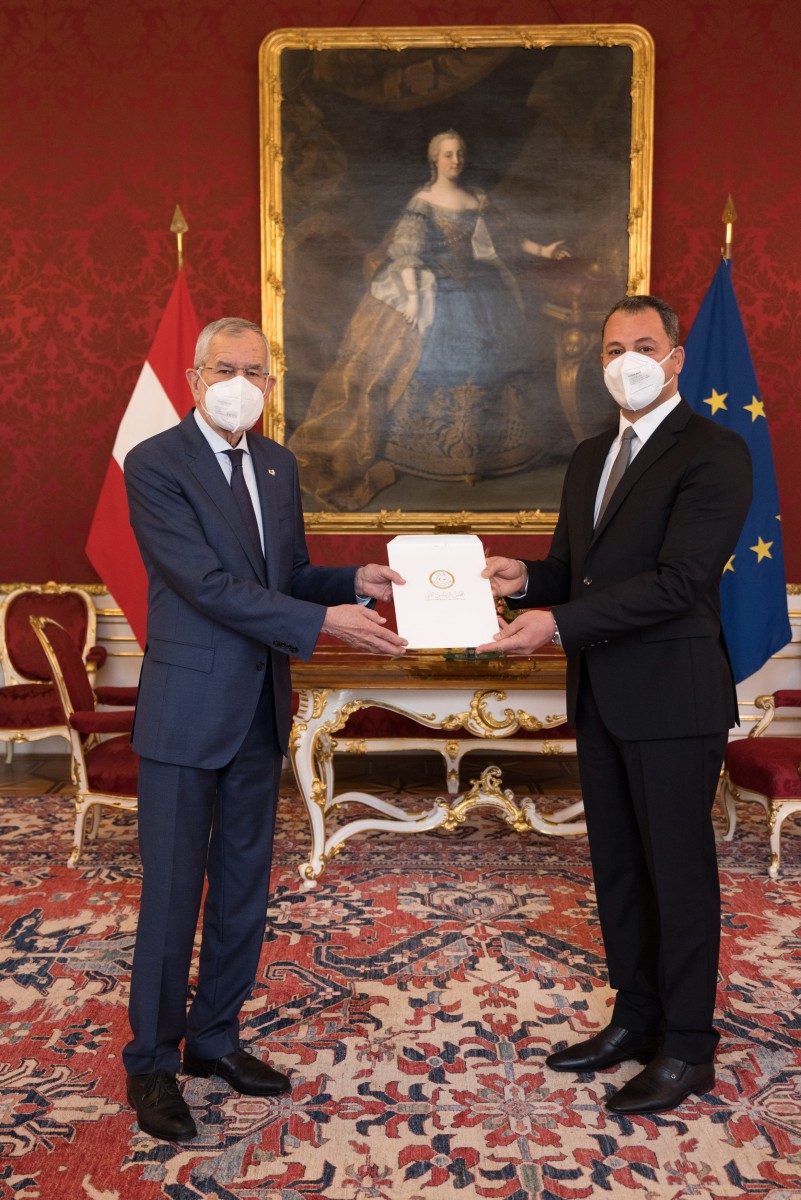 Osama Abduljalil Abdulhadi, the new Permanent Representative of Libya, presented his credentials to Ghada Waly, Director-General of the United Nations Office at Vienna. Meet Osama Abduljalil Abdulhadi, the new Permanent Representative of Lybia to the International Organisations in Vienna.
July 7, 2022
Read about the newest developments in Diplomacy in Vienna and Austria. Further, Austria is strengthening its efforts in aiding Ukraine, international politics and local grievances. Russian Foreign Minister Lavrov visited Iran. The Find out more about this week's developments.
June 23, 2022
The new Ambassadors of the United Arab Emirates (H.E. Mr. Hamad Ali Mohammed Subaih Alkaabi), North Macedonia (H.E. Mr. Osvit Rosoklija), Libya (H.E. Mr. Osama Abduljalil Ahmed Abdulhadi), Indonesia (H.E. Mr. Damos Dumoli Agusman), Peru (H.E. Mr. Luis Alberto Campana Boluarte), and Laos (H.E. Mr. Khonepheng Thammavong) to Austria presented their credentials to President Van der Bellen. Learn more about these new ambassadors.
March 16, 2022