Johnson & Johnson
The first draft of Austria's mandatory COVID-19 vaccination bill is now available, and it details fines for the unvaccinated beginning in March 2022. Learn how much the fines could be and who may qualify for an exemption from compulsory vaccination.
December 6, 2021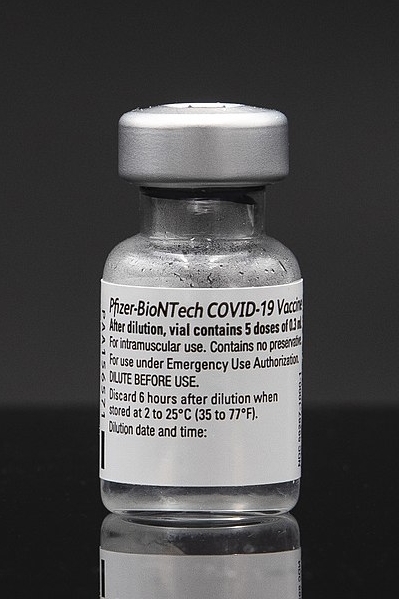 A new study from the Austrian Agency for Health and Food Safety (AGES) has shown that the COVID-19 vaccines offer about 95 percent protection against hospitalization from coronavirus. Read about this study and the efficacy of the vaccines.
December 1, 2021
Parts of Vietnam are currently experiencing a resurgence of COVID-19. To simultaneously help Vietnam in the fight against the virus and improve bilateral relations, Austria donated 50,000 doses of the AstraZeneca vaccine. Read more about this act of solidarity.
November 22, 2021
The City of Vienna has decided to offer booster vaccinations for COVID-19 to everyone four months after their second dose. The Austrian capital has also begun vaccinating children 5 to 11 years old. Read about these two new vaccination offers.
November 17, 2021
Mayor Michael Ludwig has announced that the City of Vienna is now offering COVID-19 booster vaccinations to everyone in Vienna six months after they received their second dose. Read about the specifics of Vienna's booster vaccination campaign and where and when to get a third shot.
November 2, 2021
Vienna is continuing its campaign to get people vaccinated against COVID-19 and has launched its offensive to administer the booster vaccination. Vienna's Mayor Michael Ludwig and other officials recently held a press conference to discuss Vienna's progress on vaccinations and announce the plan for the booster shots. Read more about where Vienna stands in the pandemic fight and the roadmap for boosters.
October 18, 2021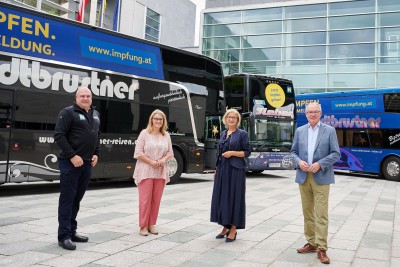 Lower Austria has announced that it will begin administering COVID-19 booster shots for elderly and risk patients in nursing homes and clinics, an additional three vaccination buses will stop in various communities throughout Lower Austria, and the testing strategy is being expanded to include PCR-test vending machines.
August 30, 2021
Lower Austria's pharmacies are now offering free COVID-19 PCR tests. This will be especially helpful given the new requirements of a negative PCR test or proof of vaccination to enter clubs or discos. The offer will be provided in conjunction with the progress being made with vaccines. Read about how to get a test and the latest news about Lower Austria's vaccination efforts.
July 28, 2021
Austria has reached the milestone of vaccinating 50 percent of all people in Austria. The pace of Covid-19 vaccinations remains high and Vienna will particularly focus on young adults in July. Read more about the developments below.
June 22, 2021
The European Medicines Agency and the European Commission have approved a fourth Covid-19 vaccine. The vaccine developed by the Johnson & Johnson group only requires a single dose for proper immunization. Austria is to receive about 2.5 million doses by the end of 2021 with the first delivery expected already in the second quarter.
March 12, 2021