Gender Pay Gap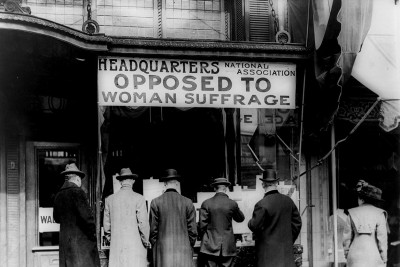 Austria has plummeted to 47th place out of 146 countries in the global ranking of gender equality published by the World Economic Forum (WEF).
June 21, 2023
Austria's Women's Affairs Minister Raab sharply criticized Turkey's withdrawal from Istanbul Convention at a high-level EU conference with other EU Ministers for Women's Affairs. According to Raab, "Turkey's decision disregards and endangers the lives of millions of women and girls."
April 8, 2021
Since the International Women's Day is on March 8, Statistics Austria has revealed some data that show the still significant differences between women and men in Austria's workforce. On average, women earn around 14 percent less than men and only 3.8 percent of employed women hold managerial positions, compared to 8.1 percent of employed men.
March 5, 2021
On February 21, 2021, Austria "celebrates" its Equal Pay Day. The current gender gap in income is at 14.3 percent, which amounts to 52 days of the year in which women work uncompensated. Austria's Women's Minister Susanne Raab uses the occasion to install certain measures that aim to reduce this difference.
February 19, 2021
With regards to the European Day of Equal pay, the day from which women will symbolically no longer be paid for the same work compared to their male colleagues until the end of the year, the European Commission has launched initiatives to tackle the persistent gender pay gap.
November 12, 2020