Ewa Ernst-Dziedzic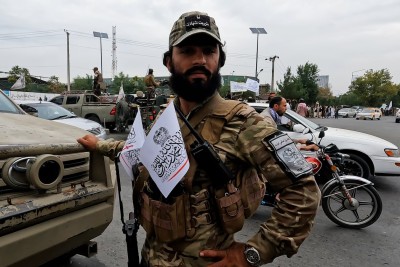 Several members of the FPÖ (Freedom Party of Austria) traveled to Afghanistan and met, among others, Taliban Foreign Minister Amir Khan Muttaqi. The meeting became known through a press release from the Afghan Foreign Ministry, which also published a photo of the delegation.
September 25, 2023
In recent days, former Austrian Chancellor Sebastian Kurz's visit to Budapest caused a stir and drew criticism. Kurz, who officially works as an entrepreneur, was photographed in front of Austrian and Hungarian national flags during his meeting with Hungary's Prime Minister Viktor Orbán.
August 27, 2023
Under the motto "No democracy without diversity!", the LGBTIQ Intergroup of the Parliament hosted a reception. The focus was on measures to improve the human rights of lesbian, gay, bisexual, intersex, transgender, and queer people in Austria.
April 12, 2023
During a press conference representatives of the Bilateral Parliamentary Group Austria-Belarus, Moldova and Ukraine reported on their visit to war-torn Ukraine. Members of the Austrian People's Party (ÖVP), the Austrian Social Democratic Party (SPÖ), the Green Party and the NEOS took part in the trip.
December 12, 2022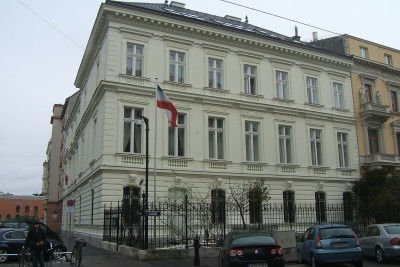 The Austrian Parliament, the National Council, unanimously condemned the violent suppression of the current protests in Iran. The deputies demanded that actions on the part of Iranian institutions in Austria be monitored more closely and punished.
November 22, 2022
All parliamentary groups in the Human Rights Committee adopted a resolution calling for an investigation and prosecution of alleged war crimes committed by Russia during its aggression against Ukraine.
June 8, 2022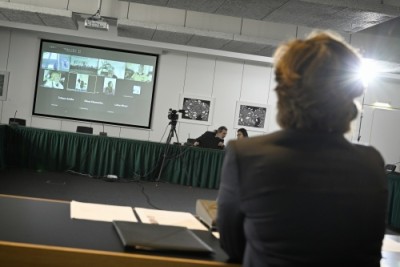 Members of the Austrian Parliament exchanged views on the situation in Ukraine with representatives of the Verkhovna Rada, the Ukrainian parliament.
May 23, 2022
The Austrian Institute for International Affairs (OIIP - Österreichisches Institut für Internationale Politik) reports in its annual report "Annual 2020" on the past "challenging" Corona year as a "proud" year in which 35 scientific publications were published, numerous new research projects and discussion events were organized, and 35 conference participations and 91 media appearances were documented. In addition, the move to new premises already took place at the beginning of the year 2021.
May 21, 2021