Ernst & Young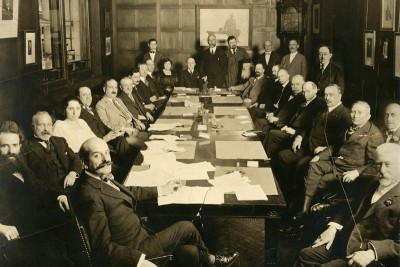 A study shows that women are still significantly underrepresented on the boards of Austrian companies on the Vienna Stock Exchange. The number of female board members in Austria's listed companies has decreased by one woman compared to the beginning of 2021, leaving the total at 14 out of 192. Read more about the details of the study.
September 6, 2021
In the Eurozone, the non-performing loans are still growing. In total, 7.8% of the loan portfolio is risky. Austrian banks are significantly above the average.
October 30, 2013
The Slovenian state owns shares in at least 80 companies directly or indirectly.
August 8, 2013
This year, Slovenia will not be able to leave the recession behind. However, the economic sentiment begins to improve in some sectors.
August 5, 2013
According to the latest economic report by auditing firm Ernst&Young;, the financial crisis in Slovenia will take longer than expected beforehand. However, the country should still be able to avoid international bailout.
July 1, 2013
Next year, Austria only will grow by 0.9%, the consulting group says.
December 19, 2012
According to a market survey of the consulting group Ernst & Young, Austria´s international competitiveness has still worsened and fell from rank 18 to 19.
September 7, 2011
According to a study, the Austrian government could generate around € 1.5bn from the partial privatization of its real estate company.
February 16, 2011
According to a report by Ernst & Young, the growth of two out of every three Austrian companies is hindered by the lack of qualified personal.
January 26, 2011