Boris Kollar
The head of parliaments from the Czech Republic, Slovakia and Austria met virtually to discuss the current Covid-19 situations in the respective countries. Vondráček, Kollár and Sobotka agreed on good communication between the countries regarding border controls, but also talked about the EU accession process of the Western Balkan states.
February 22, 2021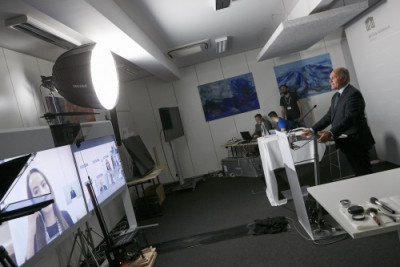 Many international organizations and presidents of other parliaments are shaken by the terror attack in Vienna and offer their condolences to the President of the National Council Sobotka. According to Sobotka, this shows the "international dimension" of the attack.
November 4, 2020
Austria's National Council President Wolfgang Sobotka invited his Slovak and Czech counterparts, Boris Kollár and Radek Vondráček, to discuss the cooperation between the three neighboring countries and other political issues.
August 31, 2020