Alexei Navalny
At a bilateral meeting in Vienna, Czech President Miloš Zeman and his Austrian counterpart Alexander Van der Bellen have agreed on the necessity to include Russia in Europe and demand negotiations with the Kreml. Read more below.
June 11, 2021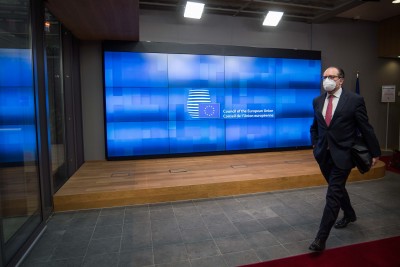 At the EU's Foreign Affairs Council, Austria's Foreign Minister Alexander Schallenberg and his colleagues had the chance to confer with the new U.S. Secretary of State Antony Blinken. Besides that, the agenda of the Council included targeted sanction against Russian officials and the difficult situations in Myanmar and Hong Kong.
February 23, 2021
Vladimir Putin is on his sixth official state visit to Austria. Officially, on the occasion of the 50th anniversary of the gas supply contract between Austria and Russia, this is a working visit to President Van der Bellen and Chancellor Kurz. In fact, a new gas supply contract between Gazprom and OMV is the main reason for the visit. Other gas deals are still in the negotiation phase, namely the Gazprom Urengoy gas field asset swap and the Nordstream 2 pipeline project. The Central European Gas Hub in Baumgarten/Lower Austria, an important gas distribution hub from the Russian perspective, could also be on the agenda.
June 5, 2018