Newsletter: About New Ambassadors and the Old and New Foreign Minister
Last week Austrian Federal President Alexander Van der Bellen welcomed the six newly accredited Ambassadors of Japan, the Republic of Croatia, the Republic of El Salvador, the Federal Republic of Somalia, the Principality of Andorra and the Republic of Nicaragua to Austria to the Presidential Chancellery of the Vienna Imperial Palace for the presentation of their letters of accreditation.
Since the beginning of the year, the IT system of the Foreign Ministry has been exposed to a serious cyber attack. Due to the severity and nature of the attack, it was quickly suspected that a state actor was behind the attack. Foreign Minister Schallenberg has issued a statement to this effect.
The Federal President's Reception for the Diplomatic Corps annually gathers all diplomatic representatives in Vienna in the Ceremonial Hall of the Hofburg.
Alexander Schallenberg will remain Foreign Minister, but with considerably less power.
UNIS United Nations Information Service and the Vienna-based UN organizations and agencies showed up with their teams at the Annual Presentation of the UN Priorities and Key Events at the premises of its partner organisation, UNA-Austria. Among the speakers were Kai Bethke (UNIDO), Fredrik Dahl (IAEA), Brian Hansford (UNODC) and Gill Tudor (CTBTO).
The United Nations announced the appointment of Ghada Fathi Waly of Egypt as the next Executive Director of the Vienna based United Nations Office on Drugs and Crime (UNODC). Ms. Waly will also serve as Director-General of the United Nations Office at Vienna (UNOV). She succeeds Yury Fedotov of the Russian Federation.
During her inaugural visit to Brussels, the new European Affairs Minister Karoline Edtstadler met members of the EU Commission as well as the Special Representative for the Fight against Anti-Semitism, Katharina von Schnurbein. In the course of her talks with EU Neighbourhood Commissioner Oliver Varhelyi, Edtstadler stressed that "Austria remains committed to the rapid start of EU accession talks with North Macedonia and Albania".
The new Ambassador of Japan to Austria, H.E. Mr. Akira Mizutani presented Austrian Federal President Alexander Van der Bellen with his letter of accreditation at the Vienna Hofburg.
The Lufthansa subsidiary registered a record 14.7 million passengers last year. A new promising US route to Boston and seven additional destinations to Rome, Barcelona, Birmingham, Nuremberg. Zadar, Kavala and Samos are on the agenda for 2020.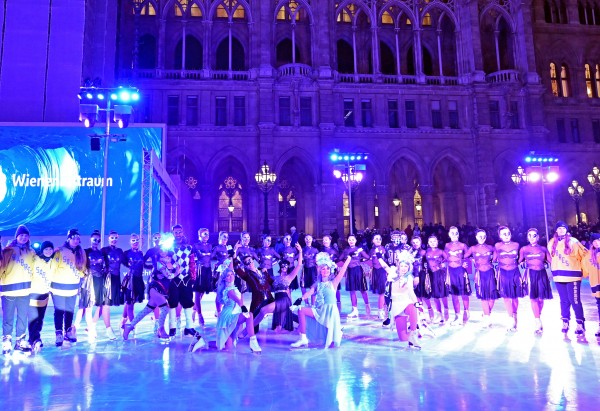 One of the highlights among Vienna's events looks back on a proud quarter of a century and is also equipped for a long future. The "Vienna Ice Dream" has been dressed up for its 25th birthday - City Hall Square, 9,000 m² of ice rink and the worldwide unique "Sky Rink" ice terrace sparkled and shone with a glittering glow on the opening evening.