Schlumberger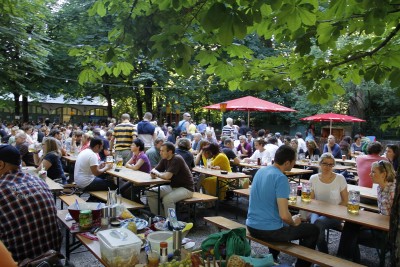 The Austrian coalition government today introduced a bill in the National Council that specifies the tax relief for the catering and restaurant industry. The tax on sparkling wine will fall and the value added tax on non-alcoholic beverages will be reduced.
May 13, 2020
A Schlumberger cuvée vintage 2007 with 6.600 Swarovski crystals and 26 hours manual work production time was sold for a record price of 10.000 Euro at the "Licht ins Dunkel" charity gala for a good cause.
March 26, 2018 · Sponsored Content
The Austrian producer of sparkling wine wants to reach an export quota of 50%.
May 12, 2012
In spite of difficult market conditions, the Austrian sparkling wine producer holds on its ambitious growth targets. Exports should be reinforced.
February 10, 2012
The Viennese sparkling wine company records a 19% sales growth.
December 28, 2011
Revenue of the Austrian champagne and spirits producer dropped by 3.9% in the first quarter of financial year 2011/12.
August 10, 2011
The Austrian stock exchange listed champagne and spirits producer has achieved EBIT growth of 50% in the financial year 2010/11. Revenue increased by 2.4%.
July 7, 2011
The Austrian sparkling wine producer considers this cooperation a "strategic expansion of the beverage competence by means of international Danone water brands".
April 5, 2011
Schlumberger, the stock exchange listed champagne and spirits manufacturer has achieved a sales growth of 4.3% in the first three quarters of 2010/11.
February 11, 2011
Austria's largest producer of sparkling wine was able to improve its results and sales. Only the cash flow remains negative.
December 27, 2010