King of Spain - Felipe Juan Pablo Alfonso de Todos los Santos
A year of Covid-19 pandemic, lockdowns, travel restrictions and similar life-changing measures has also impacted the international cooperation for Austria's Federal President Van der Bellen. Despite the circumstances, Van der Bellen tried to "maintain foreign policy contacts" and emphasizes the importance of international cooperation during a pandemic.
April 2, 2021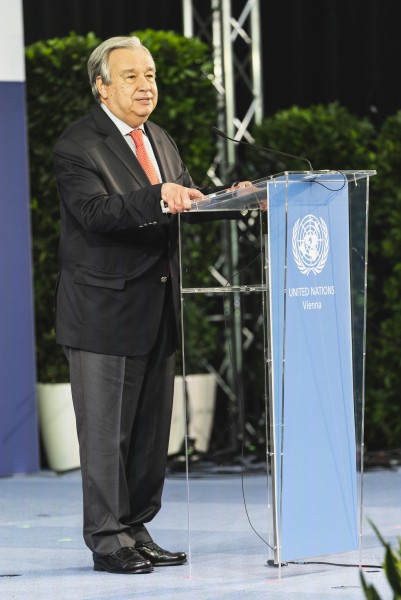 UN Secretary General António Guterres completed a busy programme when he came to Vienna for the 40th anniversary celebrations and the R20 Austria World Summit. The VIC Vienna International Centre is the place where, with the help of the Sustainable Development Goals (SDG), the 193 member states, 15 Vienna-based UN organisations and more than 5000 people from 125 countries from around the world are bound together.
May 31, 2019