ISIS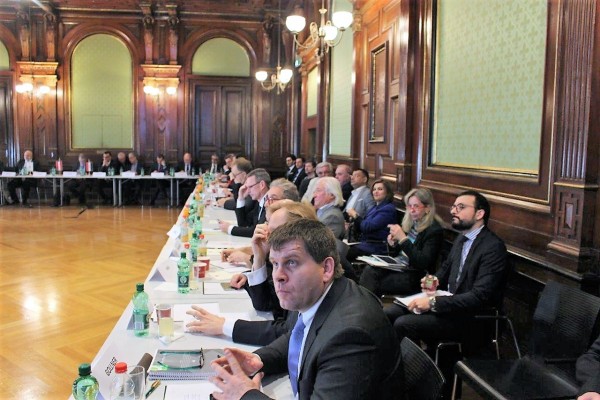 More than 70 experts from Iraq, Austria and the relevant international community met in Vienna at the invitation of the Austro-Arab Chamber of Commerce to discuss the reconstruction of the devastated northern Iraqi city of Mosul and find solutions. Here is the report of the Expert's Round Table on the Reconstruction of the City of Mosul.
March 14, 2019
The President of the Islamic Religious Community in Austria (IGGiÖ), Fuat Sanac, and Minister for Integration, Sebastian Kurz in a joint reaction vehemently condemned the terrorist attacks in Paris.
November 19, 2015
"The European foreign policy must focus more of its attention on the neighborhood, the stabilization thereof – and in the case of the Western Balkans, their way towards the EU – has to be our European priority", Secretary General for Austrian Foreign Affairs, Dr. Michael Linhart declared on the occasion of the 19th Europe Forum of the Austria Institute for Europe and Security Policy (AIES) in the Diplomatic Academy of Vienna
November 18, 2015
According to the Ministry for Foreign Affairs also three Austrians were present in the Bataclan concert hall, one of the attacks' targets.
November 18, 2015
An expert conference in Vienna next week focuses on countering the incitement and recruitment of foreign terrorist fighters.
June 26, 2015