GCF Green Climate Fund
Chancellor Schallenberg recently spoke at the 2021 UN Climate Change Conference (COP26) in Glasgow. The Austrian chancellor stressed the need for international cooperation to fight climate change. Read some of Austria's climate goals, what steps it is taking to achieve these, and what the chancellor said still needs to be done.
November 2, 2021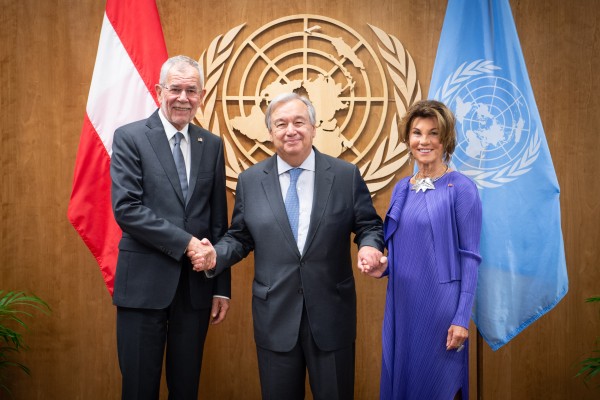 President Van der Bellen, Chancellor Bierlein, Environment Minister Maria Patek and activist Anika Dafert attended the 74th UN General Assembly in New York.
September 25, 2019
The ADA (Austrian Development Agency) reports that after a three-year process at the 21st board meeting of the Green Climate Fund in Manama, Bahrain, the accreditation of the ADA was completed on 20 October 2018.
November 12, 2018