Espionage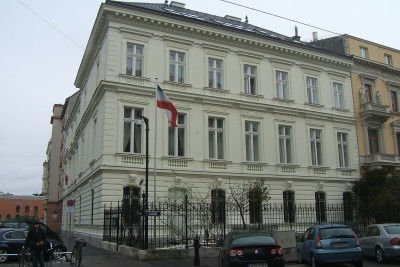 An Austrian citizen was sentenced to seven and a half years in Iran for alleged espionage against the Iranian government. This was the third case of allegations of this kind against Austrian citizens.
February 21, 2023
A Greek citizen of Russian descent allegedly spied on state secrets for Russia in Vienna. The Office for the Protection of the Constitution unmasked the 39-year-old son of a former diplomat as a Russian spy. During the house search, the police also found listening devices, as well as other compromising materials.
December 19, 2022
As the details of a resumption of the 2015 nuclear agreement (JCPOA) continue to be discussed in Austria, the host country of the "Iran Nuclear Talks," two Iranian-Austrians, Kamran Ghaderi and Massud Mossaheb, have been imprisoned in Iran for years on charges of alleged espionage.
December 14, 2021
Since President Joe Biden took office, more than 20 US diplomatic officials in Vienna have already reported symptoms resembling the mysterious brain disease Havana syndrome. According to the State Department, the number of cases of the disease is greater in Vienna than in any other city except Havana. But what's behind it?
July 21, 2021 · Updated: July 21, 2021; 16:20