Danube Tower - Wiener Donauturm
The Vienna Danube Tower (Wiener Donauturm) offers various packages for enjoying a panoramic view of Vienna at 170 meters high. The tower cafe and tower restaurant offer three-course menus, romantic dinners, brunch buffets, birthday parties, and more. Read more about the various dining options at the top of the Danube Tower.
August 24, 2021 · Sponsored Content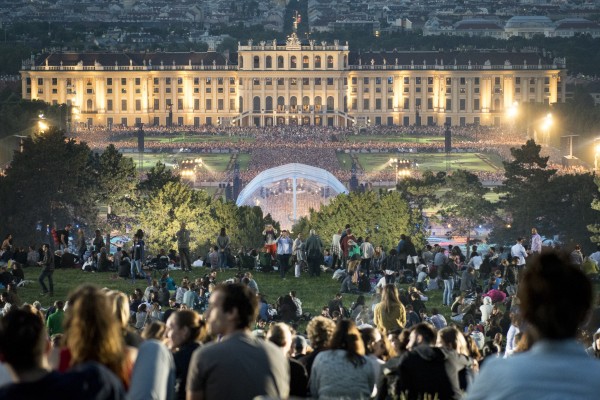 Even though their doors are closed, Vienna's countless attractions are still worth a virtual visit. The portal wien.info, a project of the Vienna Tourist Board (WienTourismus) has compiled an up-to-date link collection of virtual guided tours and exhibitions in Vienna's most beautiful and important institutions. Worth to be viewed.
April 7, 2020
After the modernisation, revitalisation and expansion of the Danube Tower (Wiener Donauturm) by the Blaguss Group for more than ten million euros and the creation of 30 new jobs and a new e-shuttle, the tower was reopened. The restaurant, located at a height of 170 metres, offers a fantastic view over Vienna and turns every dinner and celebration into a unique experience.
March 27, 2019