Cinemas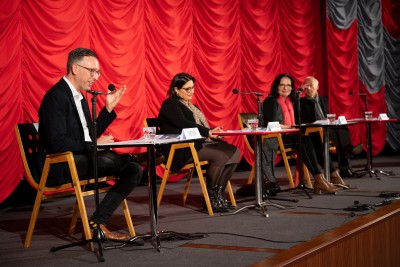 The Gartenbaukino in Vienna is finally reopening after being closed for nearly a year and undergoing roughly seven months of renovation. Read about the renovation of this iconic Viennese cinema and look at some of the upcoming events from its program for 2021/2022.
October 12, 2021
The 58th Viennale is currently taking place despite Covid-19 and all the regulations that are in place. Federal President Van der Bellen and director of the festival, Eva Sangiorgi, both emphasize the importance of film even though the pandemic has impacted the industry dramatically.
October 23, 2020
The Austrian cinema group takes over two major cinemas in Serbia and Montenegro. Thus, Cineplexx already runs five cinemas in former Yugoslavia.
September 5, 2011
The Austrian cinema operator intends to establish itself in Croatia. A location in the capital was already functioning, and two more have been added now.
April 12, 2011