Austrian Embassy Moscow
The expulsion of the Austrian diplomats, who must leave Russia, will lead to a significant reduction in embassy staff. But what positions did the diplomats hold?
February 20, 2023
Russia has announced that it will expel four Austrian diplomats. In addition to the expulsion of the Austrian diplomats, the Austrian ambassador in Moscow, Werner Almhofer, was also cited to the Russian Ministry of Foreign Affairs. This comes as a kind of retaliation after Vienna itself expelled four Russian diplomats a few weeks ago.
February 16, 2023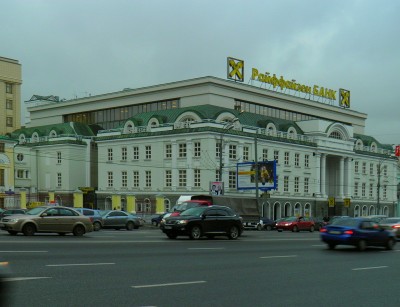 Many Austrian companies are active in Eastern Europe, especially in the Balkans, Ukraine and Russia. Especially in Russia, the activity of Austrian companies has been very successful but is controversial due to the Russian attack on Ukraine. According to research by the Kyiv School of Economics (KSE), almost a year after the start of the Russian invasion of Ukraine, two-thirds of the previously present companies from Austria are still active in Russia.
January 18, 2023
After the Austrian Foreign Ministry had declared a Russian diplomat an undesirable person in connection with accusations of espionage, Russia has now reacted by deporting an Austrian diplomat.
August 24, 2020
Austrian Chancellor Sebastian Kurz traveled to Moscow to meet Vladimir Putin. The focus of the trip was a working meeting with the Russian President, with whom Kurz discussed, among other things, the bilateral relations of both countries, the relationship between Russia and the EU, the Ukraine conflict and the current situation in Syria.
February 28, 2018