Newsletter: Vienna International News
The Austrian government headed by Chancellor Sebastian Kurz has announced the opening plans for the near future. On May 19, previously closed sectors such as the tourism, events and sports sector will re-open, while restaurants and schools will also return to "normal" business. Entry requirements will be put in place in order to keep the risk of infection relatively low.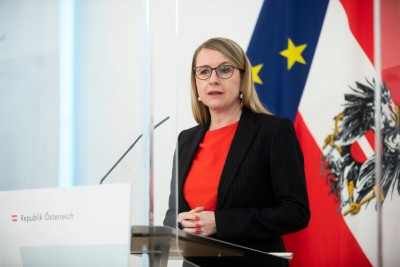 Austria's Minister for Digital Affairs, Margarete Schramböck, welcomes the new EU proposition of rules for artificial intelligence. Schramböck stresses the need for an EU-lead process and advocates for secure and innovative solutions that would "promote innovation while ensuring a high level of protection and security."
On the occasion of the International Day of Multilateralism and Diplomacy for Peace, Austria's Foreign Minister Alexander Schallenberg advocates for increased cooperation and implementation of disarmament commitments. He emphasizes that "multilateralism is the basis for sustainable peace."
Themed "After Oscar Night", the Austro-American Society (Österreichisch-Amerikanische Gesellschaft) extends an invitation to a discussion on the role of film, music and media as drivers of culture and society.