Ukraine Refugees in Austria: ID Card and IT Infrastructure for Registration and Data Collection Now Ready
Currently, thousands of Ukrainians seeking refuge are coming to Austria to escape the horrors of the war. In order to stay and work here, they need to register at the police, which recently received new registration modules. These are intended to contribute to the quick and easy registration of persons arriving in Austria who are looking for help.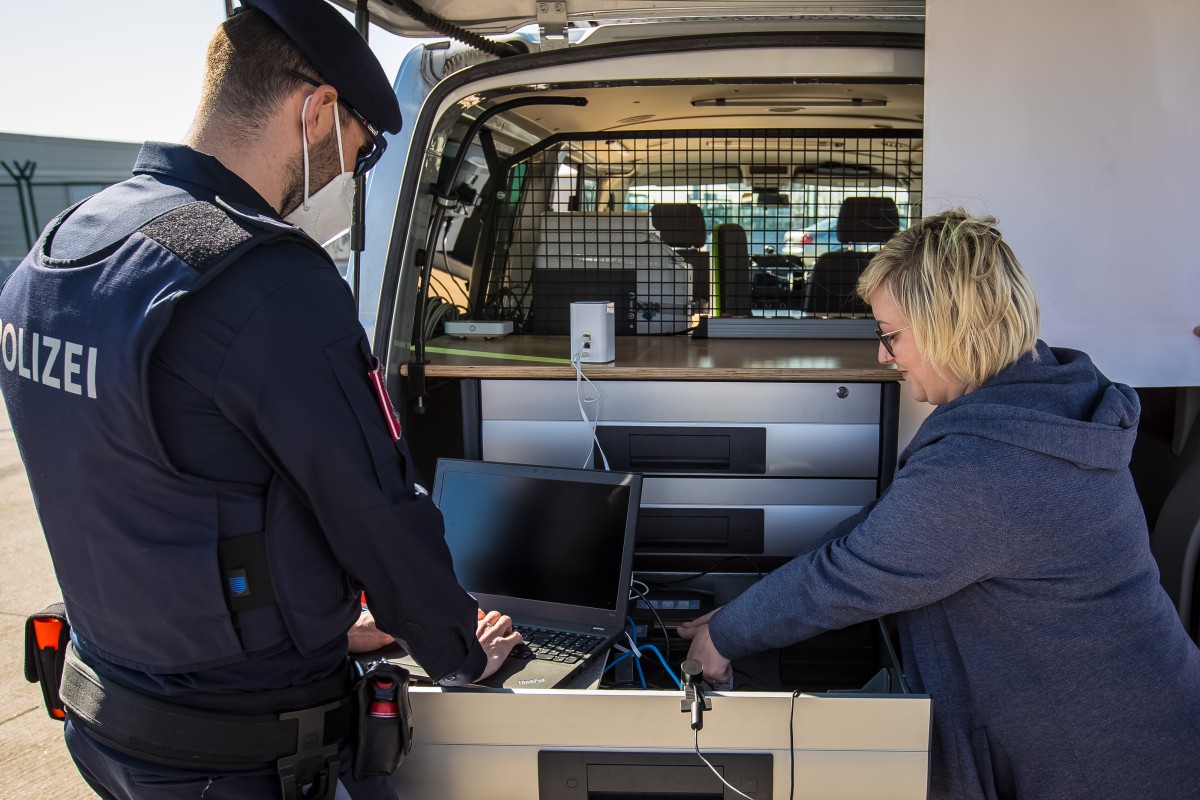 In order to receive the ID card for displaced persons, those seeking assistance must first be registered. / Picture: © BMI Bundesministerium für Inneres / Gerd Pachauer
Since the beginning of the war in Ukraine, many refugees from that country have come to Austria to seek protection. However, in order to be able to stay or work here, a police registration is necessary, which issues a so-called "ID card for displaced persons".
This is valid throughout Austria as an identity document and also allows its holders to exercise a profession in Austria. Until now, the registration required for this purpose has been slow because the rush is so great - now a remedy is being found according to the Ministry of the Interior. …