Ministers of German Speaking Countries in Vienna
The economic ministers of the German-speaking countries, namely from Germany, Switzerland, Austria, and Liechtenstein met in Vienna to discuss several economic measures from the past and for the future.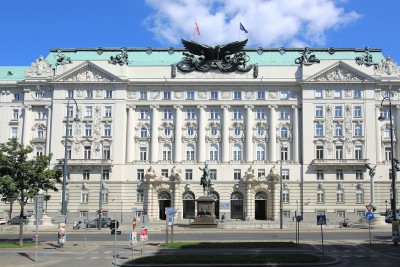 The Economic Ministers of Germany, Switzerland, Liechtenstein and Austria met in Vienna. / Picture: © C.Stadler/Bwag; CC-BY-SA-4.0
The German-speaking economics ministers meet annually to discuss current economic and political issues. This year, Labor and Economics Minister Martin Kocher is inviting his counterpart Sabine Monauni from Liechtenstein and his counterparts Robert Habeck from Germany and Guy Parmelin from Switzerland to Vienna. On Friday, the economics ministers will discuss current challenges at Schoenbrunn Palace.
"The German-speaking neighboring countries are strongly intertwined economic areas. Germany, Liechtenstein, and Switzerland are facing similar challenges to Austria. I am therefore pleased that my counterparts have accepted the invitation to come to Vienna," said Labor and Economics Minister Martin Kocher.
The Economics Ministers will exchange views in particular on current energy issues, the shortage of skilled workers, trade issues, and subsidy issues in connection with the Inflation Reduction Act and the Green Deal industrial plan announced by Commission President Ursula von der Leyen. In the run-up to the work meeting on Friday, Kocher invited his Swiss counterpart Guy Parmelin to the opera ball.