Covid-19 in Austria: Shorter Vaccination Intervals Suggested
The Austrian National Immunization Panel (NIG) has updated its recommendations for Covid-19 vaccines. Due to the spread of the Delta variant, the intervals between first and second vaccination are reduced. Read more about the latest developments here.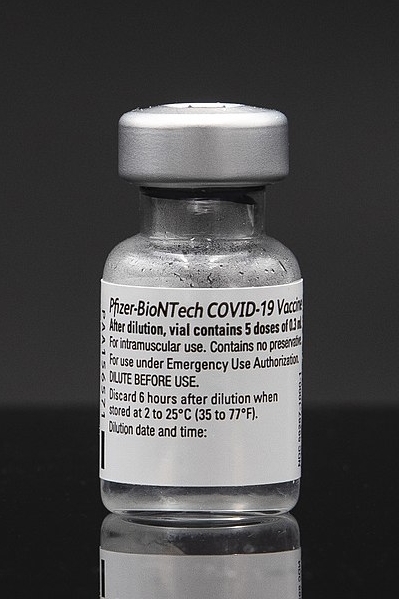 Austria will be reducing its vaccination intervals due to the delta variant. / Picture: © Wikimedia Commons / Arne Müseler (www.arne-mueseler.com) / CC BY-SA 3.0 DE (https://creativecommons.org/licenses/by-sa/3.0/de/deed.en)
The Austrian National Immunization Panel (NIG) advises shorter vaccination intervals. The background is the spread of the delta variant. In addition, the NIG continues to recommend the same vaccine for the second shot.
For the vaccine from BionTech/Pfizer, an interval of 21 days between the first and second vaccination is now recommended, for the vaccine from Moderna an interval of 28 days, and for AstraZeneca's Vaxzevria vaccine, the interval is to be reduced to four to eight weeks because of the current epidemiological situation related to the delta variant, the NIG now writes.
Furthermore, it is recommended in principle to finish the vaccination series with the vaccine with which it was started. Using different vaccines at doses one and two is an "off-label use" and is not currently recommended, the NIG writes. Only recently, different pre-prints of studies have suggested that using a heterologous vaccination scheme might be increasing the level of immunization.
According to the current version of the NIG recommendation, however, study data also would indicate an increased rate of vaccine reactions with mixed vaccination. "Evidence regarding efficacy that a heterologous vaccination schedule would be superior to a homologous vaccination schedule is currently limited," the experts write.
A heterologous vaccination regimen should be considered for adverse events that constitute a medical contraindication to a second vaccination with the same vaccine or if pregnancy occurs after the first dose with the AstraZeneca two-part vector vaccine. Contraindications include severe side effects after initial vaccination, such as thrombosis or allergic reactions to ingredients. Physicians should explicitly document this.
Recommendations by the National Immunization Panel (German only)