Austria Introduces Travel Warning for Croatia
On 17 August 2020, the Austrian Government introduced a travel warning for Croatia as the COVID-19 cases among the returning Austrian Citizen are constantly rising. From today on, they are required to provide a valid PCR-Test which should not be older than 72h to cross the border to Austria.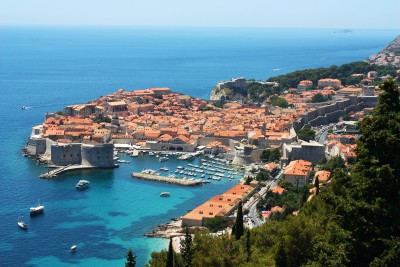 Tourists returning from Croatia now need to provide a valid PCR test for crossing the border. / Picture: © Wikimedia Commons / Bracodbk / CC BY-SA (https://creativecommons.org/licenses/by-sa/3.0)
On Monday, the Austrian Government introduced a travel warning for Croatia. According to Chancellor Kurz this step is necessary to "to safe the health of Austria" and "to avoid a second lockdown".
Austrian, EU and EEA citizen who left the country between the 7 August and 16 August have the possibility to make a free PCR test. To be tested for free, it is necessary to contact 1450 which gives further information to the testing station.
Later returning tourists need to provide a valid negative PCR test at the border to be able to cross it. If no test is provided, returners have 48 hours to make a test in Austria and submit it within this timeframe.
The health ministery published a list with different labaratories where testing can be done.
After the announcement of the introduction of the travel warning, many Austrians tried to leave Croatia before 17 August. This led to an immense traffic jam at the borders to Italy, Slovakia, Slovenia and Hungary. At the border to Spielfeld, Phyrnautobahn (A9), people had to wait for more than 3 hours. To avoid such long waiting time, the government recommends to register before leaving Croatia.
Information to the closure of Croatian borders can be found at a map provided by the Croatian Government.