Additional 6 Million Doses of Covid-19 Vaccine for Austria
Due to the recent order activity of the European Union at BioNTech/Pfizer, Austria will receive an additional 6 million doses of the Covid-19 vaccine - 1.5 million already in the second quarter of 2021. In total, the EU has secured itself the right for additional 300 million doses from BioNTech/Pfizer.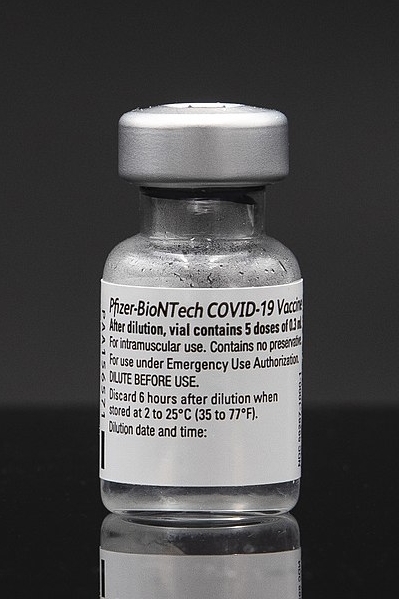 The European Union has secured additional 300 million doses of the BioNTech/Pfizer Covid-19 vaccine. / Picture: © Wikimedia Commons / Arne Müseler (www.arne-mueseler.com) / CC BY-SA 3.0 DE (https://creativecommons.org/licenses/by-sa/3.0/de/deed.en)
The European Commission today proposed to EU member states to order an additional 200 million doses of BioNTech/Pfizer's Covid-19 vaccine, with an option for an additional 100 million doses.
This means the EU has secured a total of up to 600 million doses of this vaccine for its member states.
The additional vaccine doses will be delivered from the second quarter of 2021.
In total the EU has thus ordered approximately 2.3 billion doses of vaccine from different producers for Europe and its neighborhood.
This portfolio not only allows the EU to provide vaccine to its entire population, but also to provide vaccines to its neighbors and partners.
Austria's Chancellor Sebastian Kurz thanked EU Commission President Ursula von der Leyen, who had "pulled out all the stops for this."
Ich möchte @vonderleyen dafür danken, dass sie alle Hebel in Bewegung gesetzt hat, damit wir mehr Impfstoffe in der EU bekommen. Mit der Beschaffung von weiteren 300 Mio Dosen von Biontech/ Pfizer ist von der Leyen ein wichtiger Erfolg für die EU gelungen. https://t.co/9IeHrPYkwv

— Sebastian Kurz (@sebastiankurz) January 8, 2021
He said the procurement of an additional 300 million vaccine doses from BioNTech/Pfizer was an important success for the EU, doubling the quota.
For Austria, the order already means an additional 1.5 million vaccine doses in the second quarter, according to the Chancellor's Office.
In total, Austria will receive an additional six million doses from BioNTech/Pfizer alone, on top of the 5.5 million doses already allocated.
The additional 300 million doses of vaccine showed that the EU is "very, very fast" in terms of the joint procurement process, Health Minister Rudolf Anschober said.
He does not understand criticism of this, but rather finds it remarkable that "Europe's market power has been used very, very well."
Especially for the second quarter, the additional doses mean a "great step" for Austria.