Zoran Zaev
Foreign Minister Linhart, accompanied by an Austrian business delegation, visited the Western Balkan States of North Macedonia and Albania. Read about the foreign minister's meetings with various government officials, as well as his meetings with local business people as part of the ReFocus Austria initiative.
November 22, 2021
Austrian Chancellor Sebastian Kurz has invited political leaders from various Western Balkan countries to Vienna to discuss current issues on an European as well as on a bilateral level. Read more below to find out what was discussed.
June 21, 2021
At working meetings in Albania and North Macedonia, Austria's Minister for European Affairs Edtstadler has spoken out in favor of including Western Balkan states in the EU's "Green Passport". Why and how? Read more!
May 11, 2021
Working visit of Alexander Schallenberg to the Macedonian leadership in Skopje, with the aim of exchanging views on the opening of EU accession negotiations and regional issues, and to reassure North Macedonia of full Austrian support for a speedy EU accession.
October 7, 2019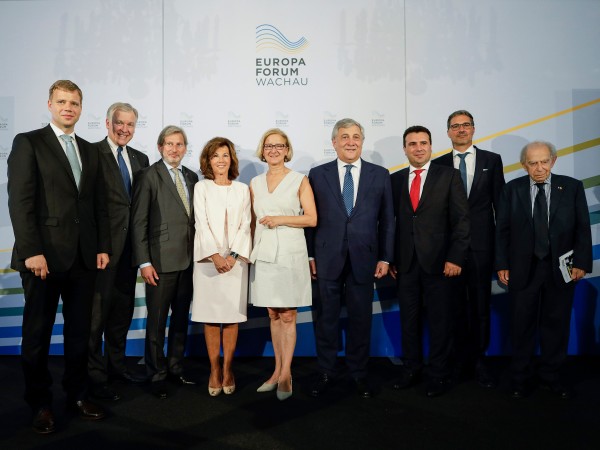 Austria will continue to represent its interests in Europe in a proven manner, said representatives from politics and business at this year's European Forum Wachau.
June 17, 2019