Yevhenii Tsymbaliuk
Austria may cause some controversy at the Parliamentary Assembly of the Organization for Cooperation and Security in Europe (OSCE) in Vienna by letting sanctioned Russian politicians enter the country and granting them visas. Moreover, of all days, the Parliamentary Assembly will be held on February 23 and 24.
February 1, 2023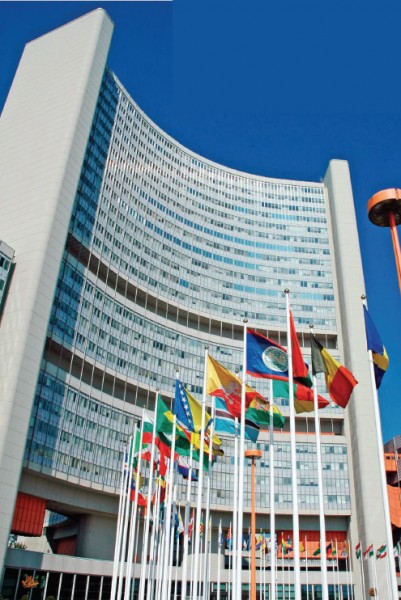 The IAEA welcomed 12 new Resident Representatives from Sri Lanka, The Netherlands, Slovenia, France, Ukraine, Brunei Darussalam, Morocco, Sierra Leone, Israel, the Republic of Korea, Iraq and Montenegro who presented their credentials this summer.
August 22, 2019
The new Resident Representative of Ukraine to the International Organizations in Vienna, HE Mr. Yevhenii Tsymbaliuk, presented his credentials to Mary Alice Hayward, Acting Director General and Head of the Department of Management at the IAEA International Atomic Energy Agency. He also presented his credentials to Director-General of the United Nations Office at Vienna (UNOV), Yury Fedotov.
August 5, 2019