UNCAC UN Convention against Corruption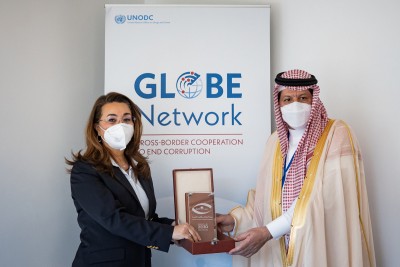 The United Nations is launching a new anti-corruption network in Vienna known as the Global Operational Network of Anti-Corruption Law Enforcement Authorities (GlobE Network). Under the auspices of the UNODC, the GlobE Network aims to increase cross-border cooperation in combating corruption.
August 19, 2021
The United Nations and China, represented by the Chairmen of the National Supervisory Commission of the Peoples Republic of China, Yang Xiaodu - currently visiting Vienna - signed a memorandum of understanding on cooperation in combating corruption.
October 17, 2019