Social Media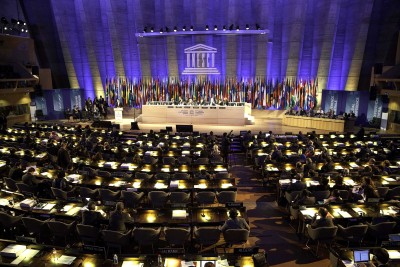 The UN Educational, Scientific and Cultural Organization (UNESCO) is holding a consultation on Internet content on February 22-23. Young social media activists from Austria are invited as World Summit Award (WSA) experts.
February 21, 2023
A new study by Statistics Austria analysed the countries of origin of Austrians and found that more than a quarter of the Austrian population has a migration background. If you want to know where most foreigners in Austria come from and how much the proportion has increased in recent years, read on.
July 28, 2022
Russia uses its state-controlled media outlets to help push disinformation campaigns in Austria and around the world. Read how the Kremlin spreads disinformation through the media.
March 9, 2022
US Ambassador Traina and British Ambassador Turner took part in a discussion about the world after corona at the Austrian News Days. Both recognized the rise of social media and its significant role in today's world.
September 24, 2020
The draft law against "Hate in the Net" obliges online platforms to introduce an effective reporting procedure and to delete unlawful content immediately. The third major point is the issue of a contact person including an address.
September 3, 2020