Podgorica
The previous landing bans for aircraft from 18 countries expired on 1 August 2020. From now on, new entry regulations will apply, requiring a mandatory Covid 19 test. There are exceptions for diplomats and some other groups.
August 1, 2020
In the fight against the coronavirus pandemic, Austria will reinforce the landing bans for aircraft from COVID-19 risk areas as of Thursday, 16 July. Thus, landing bans will apply to aircraft from the following countries: Albania, Belarus, Bosnia and Herzegovina, Bulgaria, China, Egypt, Iran, Kosovo, Moldova, Montenegro, North Macedonia, Portugal, Romania, Russia, Serbia, Sweden, United Kingdom and Ukraine.
July 14, 2020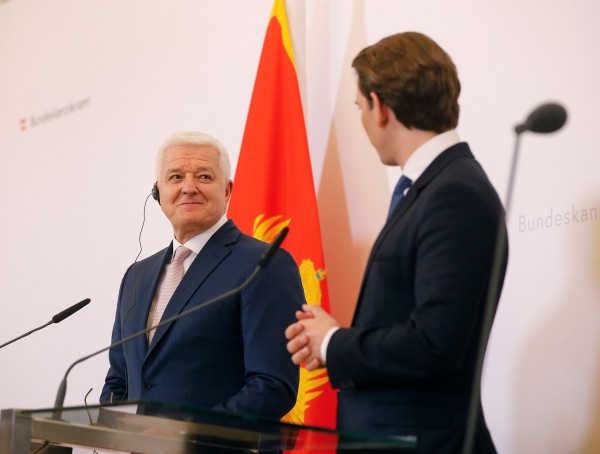 The Prime Minister of the Western Balkan country Montenegro, Duško Marković, and Federal Chancellor Sebastian Kurz stressed in Vienna the good relations and the potential for further cooperation in the economic field.
April 12, 2019