Nina Tomaselli
Russian oligarch and confidant of President Vladimir Putin, Arkady Rotenberg, is said to have financed a house in Kitzbühel, where Putin's daughter is also said to have spent time, according to media reports.
June 21, 2023
Austria is bidding for the seat of the new EU Anti-Money Laundering Authority (AMLA) and wants to bring it to Vienna, Finance Minister Magnus Brunner said. However, it is still unclear whether this is feasible in the current climate of Austrian politics.
March 23, 2023
In consideration of a looming rent increase in April, the coalition parties Austrian Peoples Party (OEVP) and the Green Party are now also interested in a possible rent cap.
February 6, 2023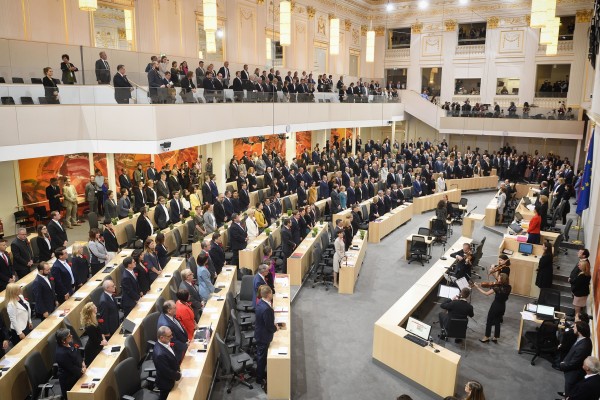 How corruptible is Austrian politics? This question was explored by the deputies in the National Council session when discussing the recently published final report of the Ibiza-Affair Investigation Committee. Although the report was unanimously acknowledged, the parties were far apart in their conclusions.
September 23, 2021
Former vice chancellor and the ex-head of the Austrian Freedom Party (FPÖ) Heinz-Christian Strache has been sentenced to 15 months' conditional imprisonment for bribery at Vienna's regional court. The co-defendant and owner of the private clinic in Vienna-Währing, Walter Grubmüller, was sentenced to twelve months for bribery, also on probation.
August 27, 2021