Markus Wallner
Swiss President Ignazio Cassis and Austrian Chancellor Karl Nehammer discussed the Ukraine crisis at a meeting in Zofingen, Switzerland. Read what they said about the ongoing conflict.
February 17, 2022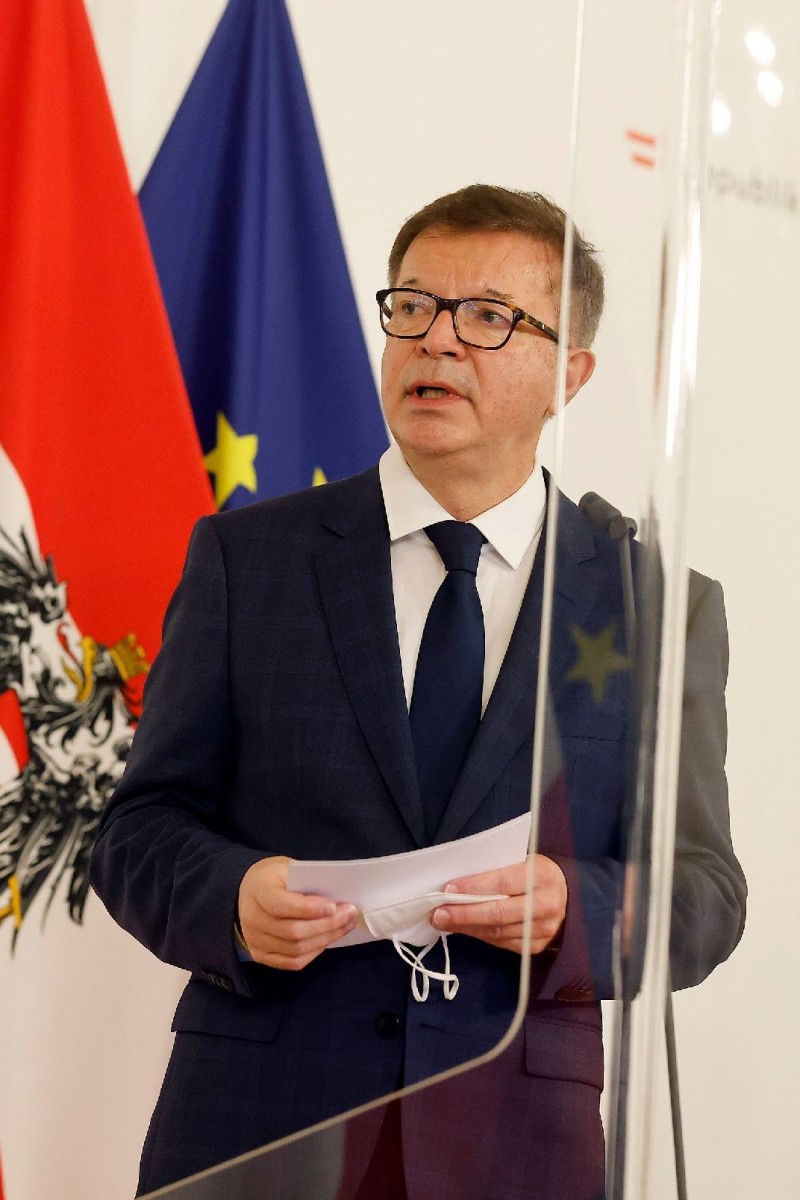 The model region Vorarlberg will start the easing of its lockdown on March 15. Opening steps as announced by the Austrian Health Minister and Vorarlberg's Governor include the sectors of restaurants, youth sports, events and self-help groups. The whole project will be accompanied scientifically.
March 10, 2021
The Austrian government has announced some new regulations with regard to the Covid-19 situation in Austria. The province of Vorarlberg will be facing relaxations of the current regulations as early as March 15, while the rest of the country will need to wait until the end of March and April for the opening of gastronomy and the cultural sector.
March 2, 2021
On the occasion of the opening of the Bregenz Festival 2019 (Bregenzer Festspiele) Alexander Van der Bellen reminded the audience that many challenges can only be solved together and with great efforts, and Alexander Schallenberg pointed out that the festival is like big multilateral meetings, where people from different backgrounds meet for a few days and exchange ideas.
July 22, 2019
European Commissioner Günther Oettinger invited for two days leading politicians, bankers and industrialists to his Europe Forum 2019 in Lech am Arlberg in the Austrian Alps.
April 26, 2019