Sponsored
Page 1/1
Lifestyle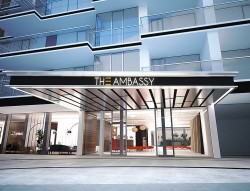 In Vienna's embassy district, surrounded by over thirty diplomatic missions, an interesting urban residential object is being created in three lifestyle categories, "The Ambassy Parkside Living".
April 23, 2018 · Sponsored Content
Austrian furniture retail-sales reported a growth of just 1.6% and therefore has showed growth for the sixth consecutive time. The low rate is due to products that are actually not furniture.
September 23, 2010