Legal Policy
As of June 1, 2023, a unitary patent (unitary patent) will be introduced that will be valid in most member states of the European Union. Austria already ranks eighth in the EU for future technologies.
June 1, 2023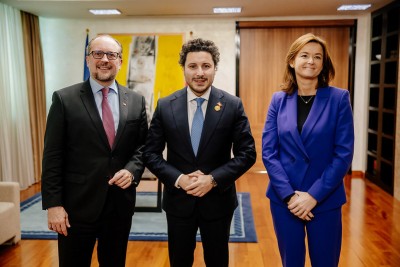 On behalf of the EU foreign policy chief Josep Borrell, Foreign Minister Schallenberg and his Slovenian colleague Tanja Fajon traveled to the previous model country among the accession candidates. It is currently going through a constitutional crisis.
December 21, 2022
Bank Austria´s CEO Willibald Cernko wants the bank tax to be solely used for a stability fund in order to support financially stricken banks.
March 20, 2012