Jeyhun Bayramov
Amid growing tensions between Russia and Ukraine, Russian Foreign Minister Sergey Lavrov is meeting with Foreign Minister Linhart at the annual Ministerial Council of the Organization for Security and Cooperation in Europe (OSCE) in Stockholm, Sweden. Read about their meeting as well as Linhart's agenda for the summit.
December 2, 2021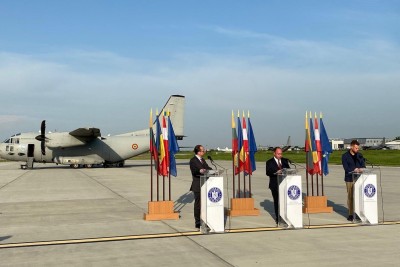 The Foreign Ministers from Lithuania, Romania and Austria have visited the South Caucasus countries Azerbaija, Armenia and Georgia on behalf of EU External Relations Commissioner Josep Borrell. Read everything about the details of the trip below.
June 28, 2021
The discussions between the two respective Foreign Ministers from Liechtenstein and Azerbaijan with Austria's Alexander Schallenberg focused on the bilateral relations and the Nagorno-Karabakh conflict.
May 28, 2021