Sponsored
Page 1/1
Elisabeth Stadler
Hungary's central bank approved the merger of the three VIG Group companies. As a result VIG will be represented in Hungary solely by the insurance company Union Biztosító. In Slovakia, bancassurer Poisťovňa Slovenskej sporiteľne (PSLSP) will merge with Kooperativa poisťovňa.
April 3, 2018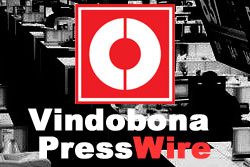 Following the favourable results achieved in the financial year 2016, Vienna Insurance Group (VIG) can now also report very positive figures for the 1st quarter of 2017. "All our key performance indicators are showing a clear improvement compared to the 1st quarter of the previous year and are thus fully in line with our plans. The good economic outlook for both Austria and our Central and Eastern European markets makes us highly confident that we are on course for continued success in 2017," stated Elisabeth Stadler, Chairwoman of the Managing Board of Vienna Insurance Group, summarising the initial positive interim results for the year.
May 23, 2017
Due to differences in opinion regarding the future strategic orientation and steering of the Group, Peter Hagen will be leaving his position as Chairman of the Managing Board of the Vienna Insurance Group on 31 December 2015. Elisabeth Stadler will become his successor.
December 2, 2015
Elisabeth Stadler will resign her position as Chairwoman of the Management Board of Ergo Austria and take over the position of CEO of listed insurance group VIG's subsidiary Donau Versicherung AG.
July 24, 2014