Donbas
Russia accomplished in its war efforts in Ukraine to occupy Kherson. The pro-Russian authorities, installed by the Kremlin, in occupied Kherson plan to ask for the southern Ukrainian region's incorporation into Russia.
May 11, 2022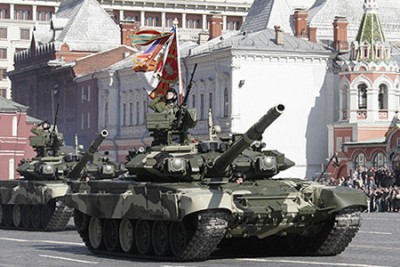 Russia today celebrates the Day of Victory over Fascism. For Russia, this holiday is a national sanctuary, for Putin's Russia the most important day for propaganda. Read more about May 9 and its importance for Russia?
May 9, 2022
The war in Ukraine is raging and the Ukrainians are defending themselves against the more powerful Russian forces, which, however, have faltered. The question that arises is what strategy Russia will now adopt. There are signs of referendums in eastern Ukraine and of stepping up the Russian war effort.
May 5, 2022
The OSCE Special Monitoring Mission to Ukraine will be suspended, due to the lack of consensus at the OSCE Permanent Council on 31 March 2022 to extend the Mission's mandate. In the Russian Federation's ongoing aggression against Ukraine, Russia torpedoed the OSCE and wants as little international attention as possible on its military operations in Ukraine.
May 2, 2022
The Austrian government has approved another 15 million euros in humanitarian aid for Ukraine from the Foreign Disaster Fund. Read about how the money will be allocated and the daunting projections that suggest Ukraine will almost certainly need more foreign aid.
March 1, 2022
Some leaders have suggested that the Minsk Agreements could provide a path to a diplomatic solution to the current tensions between Russia and Ukraine. Read more about the Minsk Agreements and if they really do provide a viable solution to the Ukraine crisis.
February 16, 2022