Digital Days
The City of Vienna announced the winner of the 2021 Hedy Lamarr Award for outstanding achievements by women in information technology. Find out who won this year for her work on innovative learning methods and immersive experiences.
October 25, 2021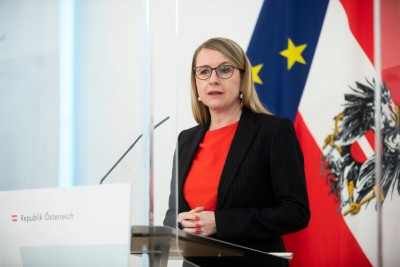 At the European Union Digital Day, Austria's Minister for Digitalization Margarete Schramböck signed two declarations that create better framework conditions for start-ups and promote green and digital transformation. Schramböck demanded the use of more digital technologies in order to "secure European jobs and value creation."
March 24, 2021
The Digital Days 2020 hosted by the City of Vienna as a hybrid event have welcomed over 1,100 users with more than 4,000 views in total. Digitalization in every business sector was discussed among politicians and experts from the business world.
October 5, 2020
The Digital Days 2020 organized by the City of Vienna will be held as an online conference with the main theme being "Digital Capital of the People". It will take place from September 30 to October 1 and registration is free of charge.
September 14, 2020