Cornel Feruta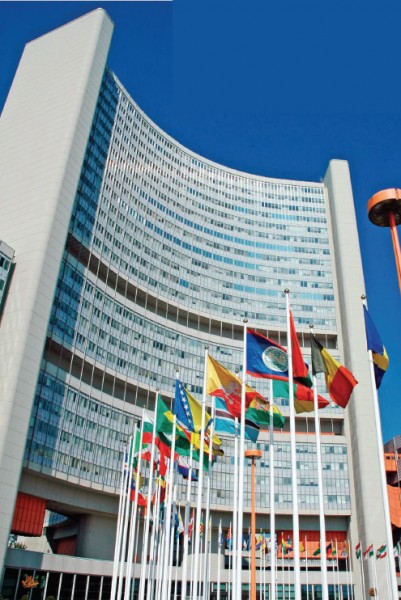 Following the death of Yukiya Amano, the IAEA is still looking for a new Director General. The Board of Governors of the IAEA has received 4 applications for the prestigious position of IAEA Director General from Argentina, Burkina Faso, Romania and Slovakia. The candidate must be approved by a two-thirds majority of the Board. Read on to find out who the candidates are.
September 10, 2019
At a memorial service held at IAEA headquarters in Vienna in the presence of Mrs. Yukika Amano, dignitaries, diplomats, IAEA colleagues and member states paid tribute to late Director General Yukiya Amano, who passed away last month. Attendees included Heinz Fischer, Alexander Schallenberg and Satoshi Suzuki, Japan's Deputy Minister of Foreign Affairs.
August 23, 2019
Ambassador Cornel Feruta of Romania, head-coordinator of the IAEA since 2013, has been responsible for coordinating the Agency's internal and external activities. As a consequence of the recent passing away of Director General Yukiya Amano, he has been designated Acting Director General at the IAEA International Atomic Energy Agency.
July 25, 2019
During a Board of Governors meeting held at the IAEA headquarters, Member States paid their respects to Director General Yukiya Amano, who recently passed away. Delegations expressed deep sadness and a sense of great loss at his passing, commending Mr. Amano for his dedication and devotion to the work of the Agency and to the peaceful uses of nuclear technology for the benefit of people around the world.
July 25, 2019