Newsletter: Vienna International News
Today, the new rules for the planned opening from May 19 were presented. The curfew restriction will be dropped. There will be far-reaching relaxations in the areas of catering, hotels, closed sports venues, cultural facilities and recreational businesses. These will be accompanied by security measures such as access tests, hygiene and distance measures, capacity restrictions and mandatory registration of guests.
Only recently, the Austrian government has announced a comprehensive location strategy, which should enable Austria to position itself among global economic leaders in some particular segments.
Both Standard & Poors and Fitch have affirmed Austria's AA+ rating although noticing Austria's high spending for Covid-19 measures and assuming weaker economic recovery compared to the eurozone. Read more about the reasons for the ratings below.
The new Permanent Representative of Panama to the United Nations (Vienna), H.E. Mr. Dario Ernesto Chiru Ochoa, presented his credentials to some of the international organizations in Vienna.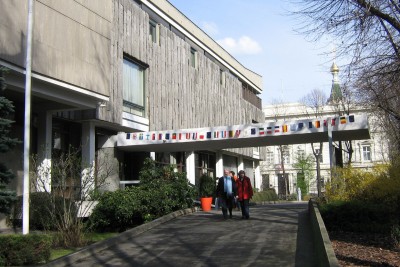 The rich history of the building(s) of the German Embassy in Vienna reflects both the history of Germany and its relationship with Austria.