Newsletter: Vienna International News
The Austrian Ministry of Foreign Affairs (Bundesministerium für europäische und internationale Angelegenheiten) under the guidance of Foreign Minister Alexander Schallenberg has decided in today's meeting of the Council of Ministers the new appointments of several (30) Austrian representative authorities - as follows.
Austria's Foreign Minister Alexander Schallenberg has entrusted several envoys and current ambassadors with new positions abroad. More than 20 Austrian embassies or Consulate Generals will have new leadership and three cultural forums will see a change in management.
Das Österreichische Außenministerium (Bundesministerium für europäische und internationale Angelegenheiten) unter der Leitung von Außenminister Alexander Schallenberg hat in der heutigen Sitzung des Ministerrates die Neubesetzung von mehreren (30) österreichischen Vertretungsbehörden - wie folgt - beschlossen.
In a new exhibition, the Jewish Museum Vienna highlights the past 100 years of the Women's International Zionist Organization (WIZO) with particular spotlight on the movement in Vienna. Ambassador of Israel to Austria H.E. Mr. Mordechai D. Rodgold together with WIZO president Karin Maier-Winter, and Director of the Museum Danielle Spera.
Vienna's city government has unveiled a memorial stone for the victims of the Vienna Terror Attack on November 2, 2020. Vienna's Mayor Michael Ludwig emphasized that the memorial stone also represents a sign of togetherness of the Viennese people. He showed himself very pleased with the amount of solidarity the terror night brought about.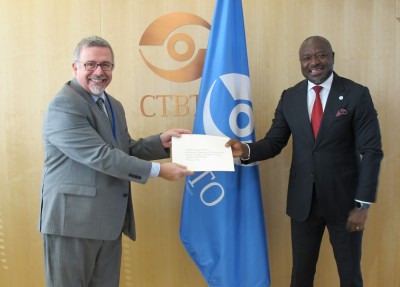 H.E. Mr. Gustavo Eduardo Ainchil, Ambassador of the Argentine Republic to the Republic of Austria, the Slovak Republic and the Republic of Slovenia and to the International Organizations in Vienna, presented his credentials.