Presentation of the European State Prize in the Ministry of Foreign Affairs
With the European State Prize, the Austrian Foreign Ministry once again honours the extraordinary commitment of organisations and citizens to the promotion of European awareness in Austria.
European State Prize: No limits set to creativity and commitment. / Picture: © BMEIA Bundesministerium für Europa, Integration und Äußeres / Eugénie Berger / Flickr Attribution 2.0 Generic (CC BY 2.0)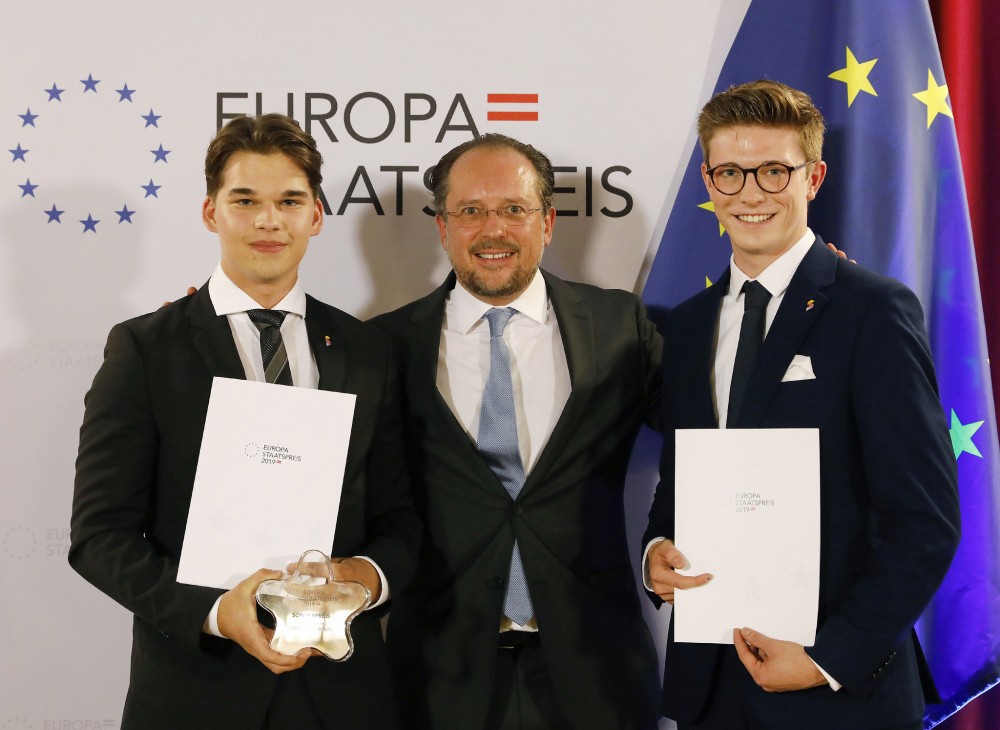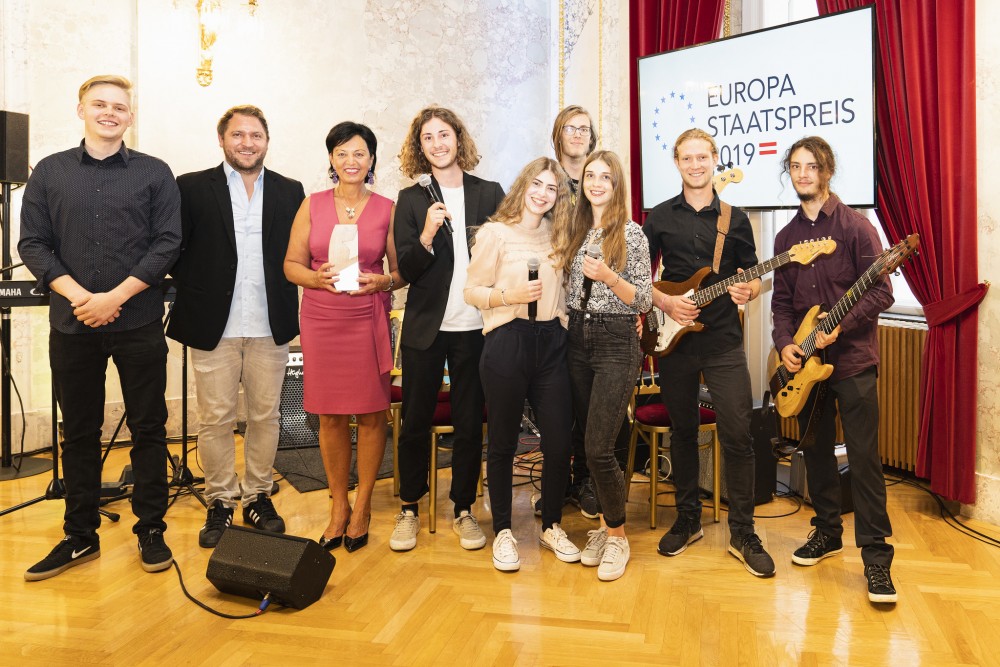 In addition to the State Prize, which has already been awarded for the 5th time, this year for the first time there were two special prizes in the fields of "Europe in the Community" and "Europe in Schools".
For the first time, the Ministry of Foreign Affairs honoured the many creative projects of European community councillors and pupils with their own prizes.
Almost 70…