Mobile Sick Notification Is Only Possible With COVID-19 Symptoms
The Austrian Health Insurance announced that the notification of sick leave via mobile is from now on only possible when the patient shows symptoms of COVID-19. All other patients need to visit the doctor in person again.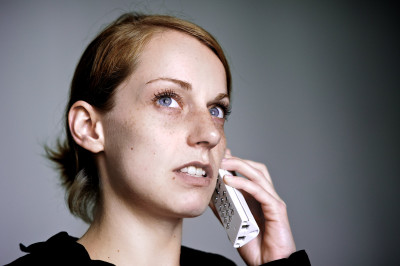 A sick notification via mobile phone is from now only possible when COVID-19 symptoms are shown. / Picture: © Flickr / Robert Agthe (CC BY 2.0)
One of the first policies in March to slow the spread of the Coronavirus was the possibility to receive a sick notification via mobile phone instead of visiting the doctor in person.
This was allowed for any kind of disease and sickness.
From September on, it is now only possible for patients who show typical symptoms of the Coronavirus in order to further limit the spread of the virus and to release the hotline 1450 and general practitioners.
If there is a suspected case of COVID-19, the person can call the doctor for a notification. As soon as the test is positive the person is officially isolated, and no further confirmation for the sick leave is necessary.
In case the test is negative, the sick leave notification is valid five days and if the person is still sick, a personal doctor's visit and check-up is necessary.
The Austrian Medical Association is criticizing the change as the approach from March was working well. The risk of infections of any kind was limited and there was no overload of the health care system.
Moreover, according to the Medical Association the request for sick notifications was shrinking in the previous months.