U.S. Embassy in Vienna, Austria
Updated address and contact details of the Embassy of the United States of America, including all sections of the Embassy (ECONOMIC / POLITICAL, POLITICAL / MULTILATERAL, AGRICULTURE, CULTURE AND INFORMATION, ADMINISTRATION, OFFICE OF THE DEFENCE ATTACHé, IMMIGRATION DEPARTMENT, CUSTOMS DECLARATION, NARCOTICS DIVISION, LEGAL) and other US representations in Vienna, Austria.
US Embassy in Austria, Boltzmanngasse 16, 1090 Vienna / Picture: © Wikimedia Commons / Bwag [CC BY-SA 3.0 (https://creativecommons.org/licenses/by-sa/3.0)]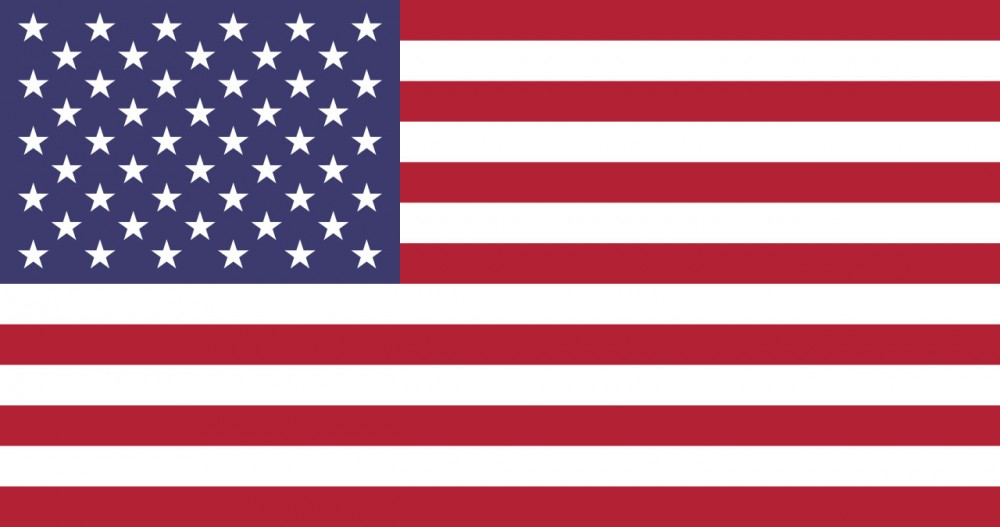 The mission of the United States Embassy is to advance the interests of the United States, and to serve and protect U.S. citizens in Austria.
The Ambassador is the personal representative of the President of the United States. As the chief advocate of U.S. policy, he or she is supported by personnel from the Department of State and other Washington agencies.
The Embassy reports and analyzes developments in Austria of concern to the United States, and advances a broad range of U.S. policy initiatives.
The Embassy promotes United States' economic and commercial interests, and the export of American agricultural and industrial products and services, and otherwise assists American business, workers and investors.
EMBASSY OF THE UNITED STATES OF AMERICA
Boltzmanngasse 16, 1090 Wien

Tel: (+43 / 1) 313 390
Fax: (+43 / 1) 310 06 82
E-mail: embassy@usembassy.at
Internet: www.usembassy.at
Emergency call: (+43 / 1) 313 39
Office hours: Mo - Fr 08.30 - 17.00

H.E. Mr Trevor Dow TRAINA , m
Ambassador ( 24 May 2018 )
Ms Robin Lisa DUNNIGAN , m
Deputy Chief of Mission / Chargé d'Affaires
Minister - Counselor ( 14 August 2017 )
Mr Zachary David SMITH 
Attaché ( 02 March 2019 )
ECONOMIC / POLITICAL SECTION OF THE EMBASSY
Boltzmanngasse 16, 1090 Wien

Tel: (+43 / 1) 313 39
Fax: (+43 / 1) 310 06 82
E-mail: embassy@usembassy.at
Emergency call: (+43 / 1) 313 39
Office hours: Mo - Fr 08.30 - 17.00
Mr Stephen Anthony HUBLER , m Minister ( 12.08.2016 )
Ms Elisabeth ROSENSTOCK-SILLER , m First Secretary ( 21.07.2016 )
Mr John Thomas SPEAKS III , m First Secretary ( 09.08.2017 )
Mr Brian Joseph GREELEY , m First Secretary ( 11.08.2017 )
Mrs Banu Zera TREFZ , m Second Secretary ( 18.08.2016 )
Mrs Khatera Habibzai DURDLE , m Second Secretary ( 31.08.2016 )
Mr Christopher Michael CHAISSON Second Secretary ( 09/02/2016 )
Katy Anne GORE , m Second Secretary ( 07.07.2017 )
Wini Marie LYONS Second Secretary ( 10.07.2017 )
Adam Patrick PRICE , m Second Secretary ( 07.07.2017 )
Mr Brian Donald MOUZON , m Second Secretary ( 04.08.2017 )
Ms Anne Barber DAVIS , m Second Secretary ( 10.08.2018 )
Mr. Mark Mumtaz METTI Second Secretary ( 15.08.2018 )
Mr. Chad LAMB , m Second Secretary ( 06.07.2016 )
Mr Affindi LEWIS , m Second Secretary ( 18.07.2016 )
Mr Franz Wynand DURDLE , m Second Secretary ( 29.08.2016 )
Mr. Tyler Stanley SAMS , m Second Secretary ( 09.02.2016 )
Mrs. Phoebe Jayne NEWMAN , m Second Secretary ( 09/02/2016 )
Margaret Ferrara JOHNSON , m Second Counselor ( 21.07.2017 )
Mrs Rochelle Elizabeth STOCK , m Second Secretary ( 18.08.2017 )
Mr Brian ZELAKIEWICZ , m Second Secretary ( 26.07.2018 )
Mr Matthew Carl BOWLBY , m Second Secretary ( 29.07.2018 )
Mr Nathan Rudolf SCHMIDT , m Second Secretary ( 14.08.2018 )
Mr John Fourt WIEDOWER , m Second Secretary ( 21.08.2018 )
Mrs Laura Wanner BLUM , m Second Secretary ( 24.08.2018 )
Mr Andre Philip BORDEAUX , m Second Secretary ( 31.08.2018 )
Mr Christopher Stephen FIELDS , m First Secretary ( 20.09.2018 )
Mr Howard Blackmore WOOD III , m Third Secretary ( 30.07.2018 )
POLITICAL / MULTILATERAL SECTION OF THE EMBASSY
Boltzmanngasse 16, 1090 Wien

Tel: (+43 / 1) 313 39
Fax: (+43 / 1) 310 06 82
E-mail: embassy@usembassy.at
Internet: www. usembassy.at
Emergency call: (+43 / 1) 313 39
Office hours: Mo - Fr 08.30 - 17.00
Michael Scott YORK Counselor ( 24.05.2017 )
Mr Jason Alma STOCK , m First Secretary ( 18.09.2017 )
Mr Ryan Bradley HUSTON , m First Secretary ( 24.07.2017 )
Mr Charles Allen DAVIS , m Second Secretary ( 04.08.2016 )
Mr Gregory Anthony BOYLAN , m Second Secretary ( 12.08.2016 )
Karl Alexander SNYDER , m Second Secretary ( 28.10.2016 )
Mr Ford Evans ROBERTSON Second Secretary ( 01.07.2016 )
Brent Stewart O´CONNELL Second Secretary ( 30.06.2017 )
Mr Jonathan James VACCARO , m Second Secretary ( 13.08.2017 )
I Jun CHEN , m Second Secretary ( 09.03.2017 )
AGRICULTURE SECTION OF THE EMBASSY
Boltzmanngasse 16, 1090 Wien

Tel: (+43 / 1) 313 39
Fax: (+43 / 1) 310 06 82
E-mail: embassy@usembassy.at
Internet: www.usembassy.at
Emergency call: (+43 / 1) 313 39
Office hours: Mo - Fr 08.30 - 17.00

COMMERCIAL SECTION OF THE EMBASSY
Boltzmanngasse 16, 1090 Wien

Tel: (+43 / 1) 313 39
Fax: (+43 / 1) 310 06 82
E-mail: embassy@usembassy.at
Internet: www.usembassy.at
Emergency call: (+43 / 1) 313 39
Office hours: Mo - Fr 08.30 - 17.00

Ms Julia Marie RAUNER-GUERRERO , m
First Secretary to United Nations (Vienna), IAEA ( 11.07.2018 )

CULTURE AND INFORMATION SECTION OF THE EMBASSY
Boltzmanngasse 16, 1090 Wien

Tel: (+43 / 1) 313 39
Fax: (+43 / 1) 310 06 82
E-mail: embassy@usembassy.at
Internet: www.usembassy.at
Emergency call: (+43 / 1) 313 39
Office hours: Mo - Fr 08.30 - 17.00
Herr Daniel Stewart MATTERN
Counselor ( 16.06.2017 )
Herr Nathanael Morrison LYNN , m
Second Secretary ( 26.06.2017 )
ADMINISTRATION SECTION OF THE EMBASSY
Boltzmanngasse 16, 1090 Wien

Tel: (+43 / 1) 313 39
Fax: (+43 / 1) 310 06 82
E-mail: embassy@usembassy.at
Internet: www.usembassy.at
Emergency call: (+43 / 1) 313 39
Office hours: Mo - Fr 08.30 -17.00
Mrs Erica Ann RENEW Counselor ( 02.08.2018 )
Mr Kevin Joseph KILPATRICK , m First Secretary ( 02.11.2017 )
Mr David Lee LYONS , m First Secretary ( 22.08.2017 )
Mr Mikael Carl MC COWAN , m First Secretary ( 16.07.2016 )
Mr Donald Francis JURCZYK , m Attaché ( 14.08.2016 )
Mr Howard Kibrick GERSHENFELD First Secretary ( 01.09.2016 )
Mr Mark Anthony WILSON , m Attaché ( 09.08.2017 )
Mrs Cynthia RAFFERTY Attaché ( 18.07.2018 )
Mr Arthur Lamar SAUNDERS , m Attaché ( 09.08.2016 )
Mr James Edward HORNER JR , m Attaché ( 09.06.2016 )
Ms Lisa Michelle LOPEZ , m Attaché ( 27.07.2017 )
Mr Anthony John HICKEY , m Attaché ( 23.08.2017 )
Mrs. Dee Anna SMITH , m First Secretary ( 10.08.2018 )
Mr Jeffrey Charles O'NEILL , m Attaché ( 18.07.2016 )
Mrs Erin Camille STUART Second Secretary ( 19.07.2016 )
Mr Kaleb Jessiah LOPEZ , m Attaché ( 28.07.2017 )
Mr Jeffrey Sam CROZIER , m Second Secretary ( 09.07.2018 )
Mrs Yaritza CUESTO RODRIGUEZ , m Attaché ( 17.09.2017 )
Mr Christopher Robert MCGRAW , m Second Secretary ( 13.07.2018 )
Mrs. Kea Nicole RIDDICK Attaché ( 20.08.2018 )
Mrs. Traci Catherine CASSILLY , m Attaché ( 24.08.2018 )
Mr Russell Harrison EAST , m Attaché ( 24.08.2017 )
OFFICE OF THE DEFENCE ATTACHé OF THE EMBASSY
Boltzmanngasse 16, 1090 Wien

Tel: (+43 / 1) 313 39
Fax: (+43 / 1) 310 06 82
E-mail: embassy@usembassy.at
Internet: www.usembassy.at
Emergency call: (+43 / 1) 313 39
Office hours: Mo - Fr 08.30 -17.00
Mr Mark Wayne BARLOW , m
Defence and Military Attaché ( 18.08.2018 )
Clarence Christopher SCOTT JR , m
Assistant ( 09.06.2017 )
CONSULAR SECTION OF THE EMBASSY
Parkring 12a, 1010 Wien

Tel: (+43 / 1) 313 39
Fax: +43 / 1) 512 58 35
E-mail: consulatevienna@state.gov
Internet: www.usembassy.at
Emergency call: (+43 / 1) 313 39
Office hours: U.S. Bürgerservice
Mo - Fr 08.30 - 12.00 und 13.00 - 14.00

Notfallsdienst
Mo - Fr 08.30 - 17.00
Parteienverkehr
01.09. - 31.05.: Mo, Di, Do, Fr 08.30 - 10.00
01.06. - 31.08.: Mo - Fr 08.30 - 10.00
Mr Gregory Alexander FLOYD , m
First Secretary ( 11.07.2018 )
Mr Joseph Christopher CARNES
Second Secretary ( 13.11.2017 )
Mrs Cathleen Maura JONES , m
Second Secretary ( 28.11.2016 )
Mrs Jessica Natalie POWERS-HEAVEN , m
Second Secretary ( 06.07.2018 )
IMMIGRATION DEPARTMENT OF THE EMBASSY
Gartenbaupromenade 2/4, 1010 Wien

Tel: (+43 / 1) 313 39
Fax: (+43 / 1) 513 31 62
Internet: www.usembassy.at
Emergency call: (+43 / 1) 313 39
Office hours: Mo - Fr 08.30 - 17.00

CUSTOMS DECLARATION OF THE EMBASSY
Boltzmanngasse 16, 1090 Wien

Tel: (+43 / 1) 313 39
Fax: (+43 / 1) 310 69 18
E-mail: embassy@usembassy.at
Internet: www.usembassy.at
Emergency call: (+43 / 1) 313 39
Office hours: Mo - Fr 08.30 - 17.00
Mrs Sara Catherine BAY 
Attaché ( 07.08.2017 )
Mr James Michael VAUGHN , m 
Attaché ( 08.08.2016 )
Mr Richard Alan SABATINI JR , m 
Assistant Attaché ( 07.08.2017 )
Mr Nick Vano HAGHNAZARIAN , m 
Attaché ( 23.07.2018 )
NARCOTICS DIVISION OF THE EMBASSY
Gartenbaupromenade 2, 1010 Wien

Tel: (+43 / 1) 313 39
Fax: (+43 / 1) 513 82 87
E-mail: embassy@usembassy.at
Internet: www.usembassy.at
Emergency call: (+43 / 1) 313 39
Office hours: Mo - Fr 08.30 - 17.00
Mr David Bruce CAUNTER , m 
Attaché ( 16.07.2013 )
Mr Dean BUFFALINO , m 
Attaché ( 04.06.2014 )
Candace SHARKEY , m Assistant 
Attaché ( 22.05.2014 )
Mr Ryan Dwight MC CORMICK , m 
Assistant Attaché ( 06.09.2016 )
LEGAL SECTION OF THE EMBASSY
Boltzmanngasse 16, 1090 Wien

Tel: (+43 / 1) 313 39
Fax: (+43 / 1) 310 45 93
E-mail: embassy@usembassy.at
Internet: www.usembassy.at
Emergency call: (+43 / 1) 313 39
Office hours: Mo - Fr 08.30 - 17.00
Mr Theodore CALLIMANIS , m
Attaché ( 03.08.2018 )
Mr Thomas Matthew SHEA , m
Assistant Attaché ( 02.09.2017 )