Visa Ban
The Organization for Security and Cooperation in Europe (OSCE) is not going through its best times. Especially Austria's role in it. After many countries sent an open letter to Austria to disinvite the Russian delegation from the Parliamentary Assembly, countries are now boycotting the meeting.
February 16, 2023
Over 80 representatives from 20 different countries have asked Austria in an open letter to disinvite members of the Russian delegation from the Organization for Security and Cooperation in Europe (OSCE) Parliamentary Assembly concerning the anniversary of the Russo-Ukrainian war.
February 2, 2023
Austria may cause some controversy at the Parliamentary Assembly of the Organization for Cooperation and Security in Europe (OSCE) in Vienna by letting sanctioned Russian politicians enter the country and granting them visas. Moreover, of all days, the Parliamentary Assembly will be held on February 23 and 24.
February 1, 2023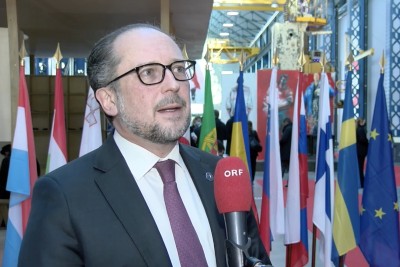 Ukraine has criticized Austrian Foreign Ministers' statement of "overshooting the mark" regarding the visa ban on Russian citizens. Ukrainian officials are not pleased with this statement and Invited Alexander Schallenberg to Dnipro.
January 17, 2023
Austrian Foreign Minister Alexander Schallenberg has said that we should not punish 144 million Russians regarding their visas for entering the EU. He said that we should unequivocally support Ukraine, but also keep the diplomatic path open with Russia.
January 16, 2023